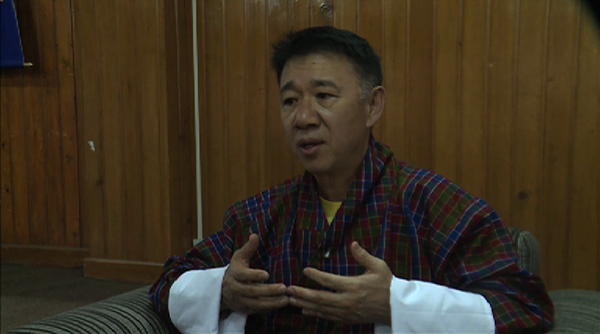 Ugen Tsechup has been appointed as the Senior Vice President of the SAARC Chamber of Commerce and Industry. He will be serving as the Senior Vice President for two years and will take over the Presidency of SAARC CCI after Pakistan.
He has already served as the President of SAARC CCI in the year 2006-2007. SAARC CCI is a regional apex trade body consisting of eight national Federation Chambers of Commerce and Industry of the member states of SAARC.
Speaking to BBS, Ugen Tsechup said that in the past due to lack of platform, social media, communication and lack of expertise within Bhutan, the SAARC chamber platform could not be utilized as much as it could have been.
" Since I have already been part of this process and have learned from that experience, I know there is huge potential if we utilise it in the proper manner without involving too much politics and looking at the private sectors as the contributors to the growth of the economy with SAARC chambers, " said the newly appointed Senior VP.
He also said that their mandate and responsibility is improving and easing trade within the SAARC region. "The European Intra-region trade percentage is very high whereas in SAARC for the last 25 years there is hardly been any increase in intra-regional trade."
Ugen Tsechup is the Proprietor & Vice Chairman of Singye Group of Companies Pvt. Ltd and Chairman of Zimdra Industries. He is also the President of the Bhutan Football Federation and the Honorary Consul General of the Royal Thai Honorary Consulate-General in Bhutan.
Sangay Chezom