Rehabilitation centre, giving drug and alcohol dependents another chance at life
Jun 27, 2020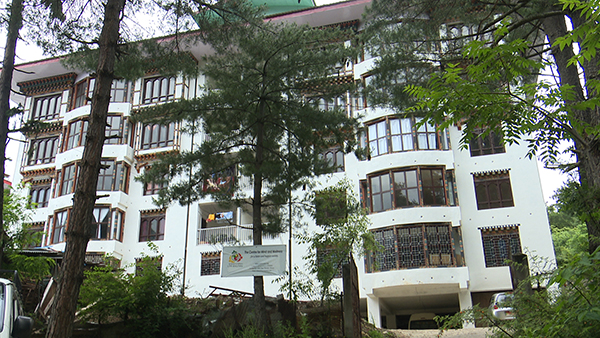 A rehabilitation centre is possibly the only option to overcome addiction and seek treatment for those who are alcohol and drug dependents. But people are just as reluctant to visit such centre because of the stigma attached to being an alcoholic or a drug addict.
Hence, some choose to go to such centres abroad which for now is out of the question given the situation presented by the pandemic. So in order to help drug and alcohol dependents get another chance at life, Chithuen Phendey Association, a civil society organisation is running a rehabilitation centre at Taba in Thimphu.
Pema Dorji is an alcoholic who is currently rehabilitating at the Chithuen Phendey Association's centre for mind and wellness at Taba. He says he wasn't aware of the existence of the centre until a medical doctor in Samtse suggested it. He was undergoing detoxification at Samtse hospital then.
Moreover, visiting a rehab centre was his last resort because of the stigma attached to being an alcoholic. "The way our people think is very narrow actually. They stigmatise you for being an alcoholic and for visiting rehab centres to overcome the addiction. So, many of us who seek treatment at the rehab centres fear that the society will look down on us after we complete our treatment and go back to society," said Pema, a recovering alcoholic.
Kunzang, who is also a recovering alcoholic, shares a similar story. He says his misconception of what a rehab centre is, kept him away from visiting such a centre in the past. "In the past, I heard of rehab centres but our understanding of the centre was very bad. We used to think it is where the criminals are being sent to. I refused to visit the centre here until my wife and relatives convinced me otherwise and so I am here today," he added.
Pema and Kunzang are joined by 43 other recovering addicts at the centre. They each pay Nu 6,800 every month as a fee while two are on a scholarship grant. The centre which has the capacity to treat 120 people has five counsellors.
Dechen Wangdi, a Counsellor with Chithuen Phenday Association in Thimphu, shares how the centre works. "In the first month, we try orienting them, try breaking their denial of addiction because without doing that it is difficult for them to accept any programmes. So only after the orientation, we start the real treatment which are sessions based on the Buddhist perspective," he said.
Tshewang Tenzin, the Executive Director of Chithuen Phendey Association, says many are not aware of the centre's existence. He shared that the association usually carry out awareness and advocacy programmes in schools and other centres across the country to let the public know of rehab centre but that is impossible for now given the current situation of the coronavirus.
"At one point in time, we decided to not operate the centre during this time. But then now is the time to help them and we thought we can still run the centre by ensuring that we follow the COVID-19 safety measures. We have been running the centre for almost six months now but I think people are not aware of our services- they think everything is closed because of the pandemic," he added.
Meanwhile, Pema and Kunzang are in the second month of their treatment at the Centre and their only hope, for now, is to overcome dependency on alcohol and not relapse after completing the treatment.
Phub Gyem