MoFA will arrange special flights for evacuation of Bhutanese from abroad
Apr 9, 2020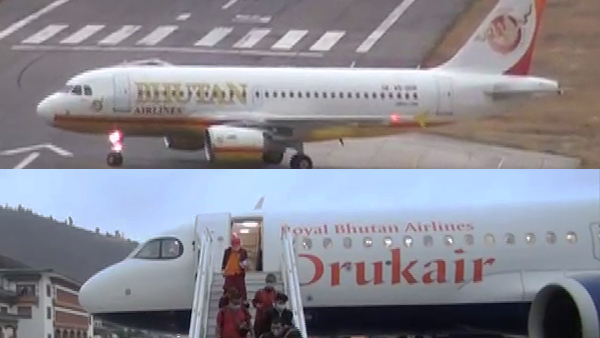 Bhutanese stranded abroad in countries with severe measures like lockdowns, curfews and travel bans causing inconveniences will be evacuated home very soon. In a notification issued by the Foreign Ministry yesterday, special flights will be arranged by the Ministry to bring them home.
Going by the Ministry's plan, Bhutanese from India, Gulf region and the Middle East, Sri Lanka and Australia will be prioritised.
According to the notification, individual travellers will bear the cost of the special flight as projected by the Airlines. However, the Ministry will ensure that the cost of the special flights by the airlines is kept minimal to cover only the operational expenses.
And the first special flights for evacuation will be for the Bhutanese living in India considering their population, interest in returning home and the severity of the problems they face under lockdown. The first flight from India and Maldives with 71 and 238 Bhutanese passengers on board respectively landed at the Paro International Airport today.
Special flights will also be sent to Bangalore, Amritsar and Chandigarh on 11th and 13th April.
Evacuation of 59 Bhutanese in Sri Lanka will take place tomorrow due to the large number of medical students stranded in Colombo. This special flight will also pick up Royal Government of Bhutan's referred patients in Christian Medical College Vellore and 81 Bhutanese students in Chennai on its way back to Paro.
Special flights for the evacuation of Bhutanese living in the Gulf Region and the Middle East are also being planned from 16th to 24th April. The number is likely to increase as many companies in the Gulf and the Middle East are deciding to lay off its employees.
For those in Australia, as Bhutanese airlines do not have the technical capacity to take long-range flights, the Ministry is also exploring options for the two airlines to make special flights to the nearest transit airports in South East Asia should the situation demand.
Meanwhile, the Government has no plans to evacuate people from the wider Asia Pacific region, Europe, the United States and Canada as only a handful has expressed interest to return home.
However, If Bhutanese from the USA, Canada and Europe can travel to the Gulf countries from where special flights are planned, they could be accommodated depending upon the availability of seats.
According to the latest report from the World Health Organisation, India reported over 5000 cases, Sri Lanka with over 180 and Australia with almost 6000 cases.
Tshering Dendup