Draagteng Gewog to have one stop office very soon
Mar 31, 2020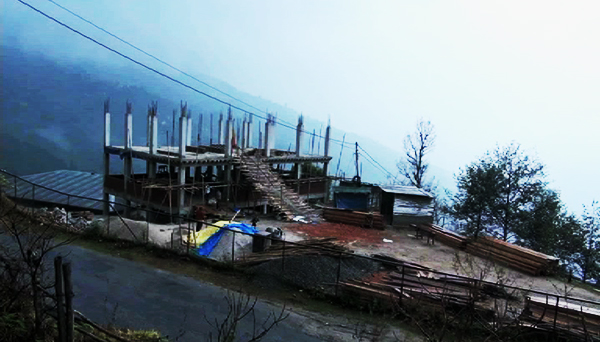 With a three-storey building nearing completion, the Draagteng Gewog office in Trongsa will soon be providing all its gewog services to its people from it. The building will host all the branch offices in one place. The new gewog office which will serve as a one-stop service Centre is expected to open from June.
At present, in almost all gewogs across the country, branch and extension offices of the ministries such as agriculture and forestry offices, are located separately from the gewog office. This, therefore, causes inconveniences such as delays and difficulty in accessing the services.
However such problems are expected to go away for locals of Draagteng Gewog in Trongsa from this year.
The Draagteng Gup, Kinzang Dorji said the building will ease service delivery and people who come to avail the services will find it very convenient.
Along with providing public services from one location, the gewog office also has plans to have the community Centre, the Tshogpa's office, photocopy shops and ATM facilities.
"We have space for the banks if they want to set up their facilities at the new location. This will help the people a lot because right now people have to run from one location to another to avail banking services," the Gup added.
Construction works began since the last financial year and about seventy per cent of the works have been completed so far. Draagteng Gewog has five chiwogs.
Passang