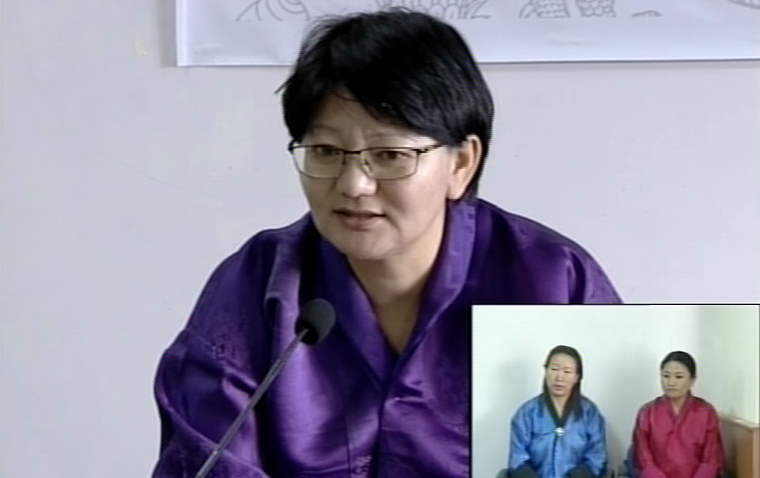 Starting today, Bhutanese returning from abroad will not be given the home-quarantine alternative except patients. According to the Health Minister, some people in home-quarantine are found loitering and interacting with other people.
Lyonpo said those in home-quarantine not adhering to the quarantine rules will be dealt according to the Penal Code of Bhutan henceforth.
Despite numerous advocacies and requests by the Health Ministry, some of Bhutanese in home-quarantine refuse to follow the instructions provided. So to prevent the spread of Coronavirus Disease (COVID-19), all Bhutanese will be quarantined in identified quarantine centres irrespective of age.
"If there are children, we are going to quarantine both the mother and the child in quarantine facilities. Even if there are problems, we will try to work it out. If only there are patients like who are suffering from cancer returning, they will be exempted.  Otherwise, there will be no exception. We have decided to quarantine everyone hereafter," said Dechen Wangmo, the Health Minister.
Currently, there are 299 Bhutanese in home-quarantine. They will be monitored by a policeman and a health worker daily.
An individual who disobeys the rules will be charged with criminal nuisance as per section 410, failure to assist lawful authority as per section 428 and breach of public order and tranquillity as per section 448 of the Penal Code of Bhutan.**
There are 1917 Bhutanese in 81 quarantine centres in Thimphu, Phuntsholing and Paro.
**Section 410 states: "A defendant shall be guilty of the offence of criminal nuisance, if the defendant knowingly or recklessly creates or maintains a condition including spreading of dangerous diseases that causes injury or endangers the safety or health of an individual or the public".  The offence is graded as a misdemeanour.
Section 448 states: A defendant shall be guilty of the offence of breach of Public Order and tranquillity, if the defendant purposely fails to abide by the orders of the Royal Government issued in the interest of public safety, public order (ordre public) and tranquillity. The offence is graded as a petty misdemeanour.
Section 428: A defendant shall be guilty of the offence of failure to assist lawful authority, if the defendant could aid the lawful authority without risk of bodily injury or property to the defendant and fails to aid the lawful authority in the following acts:
(a) Execution of a warrant;
(b) Capture or prevention of escape of any person whom the lawful authority is
authorised to arrest;
(c) Arrest of a person;
(d) In the prevention or suppression of a breach of peace; or
(e) Service of a Court order.      The offence is graded as a petty misdemeanour.
Sangay Chezom