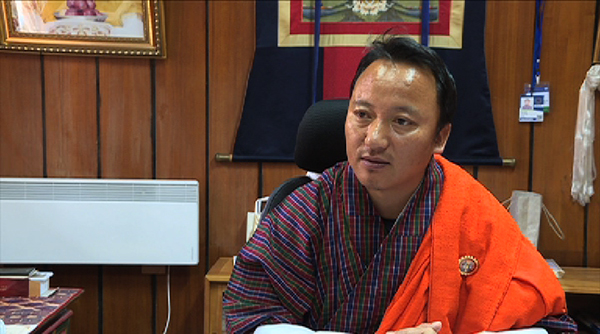 The government is working to develop a National Economic Contingency Plan following the first case of Coronavirus (Covid-19) outbreak in the country last Thursday. A multi-sectoral task force led by the Finance Ministry is working on developing the plan which will protect the economy amidst Covid-19 outbreak across the globe.   
Tourism and hospitality, trading, transportation, construction and employment are among the sectors identified as most vulnerable if the situation resulting from Covid-19 worsens over time. The National Economic Contingency Plan includes both immediate and long term measures to safeguard the country's economy.
A news release posted on the Prime Minister's official Facebook page says key stakeholders led by the Finance Ministry are studying the possible impacts on the domestic economy based on which the Economic Contingency Plan will be developed. The post mentions that the task force is also exploring measures to minimise the implications.
"Even if the cases are not reported in the country or if the neighbouring countries experience an outburst of the epidemic, we will be directly impacted because Bhutan's economy is largely import driven. So we are preparing in light of the outbreak in other countries also," said Namgay Tshering, the Finance Minister.
Government's planned activities over the next five years for the country might also change if Bhutan enters the "red zone" which calls for complete lockdown. The Gross National Happiness Commission (GNHC) was instructed to re-look into the 12th Five Year Plan documents and to consider reprioritizing the planned activities and budget if the situation worsens.
"The Prime Minister has also instructed the GNHC to re-look and work on the 12th FYP document and that possibly we might need to reprioritize the activities so that money is freely available in the market not necessarily to carry out long term investment which takes time and is labour intensive. The current situation is such that we have to pump in a lot of money in our economy," Lyonpo added.
An increasing number of Covid-19 cases across the globe has resulted in disruption of supply chain and has exposed the vulnerabilities of the countries and organisations, especially those who have a high dependence on China for raw materials or finished products.
The United Nation's trade and development agency said besides the tragic human consequences, Covid-19 epidemic has sparked an economic uncertainty which will likely cost the global economy one trillion US dollars in 2020.
Phub Gyem