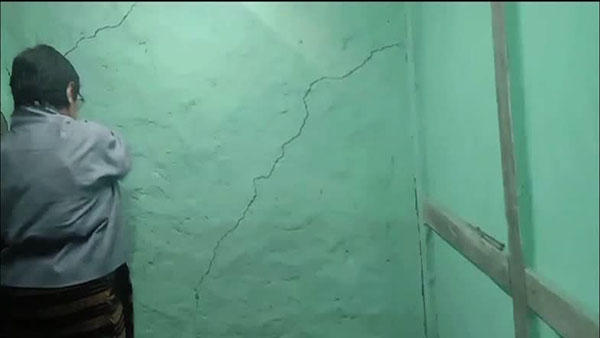 Some villagers of Khorpam under Dewathang Gewog in Samdrup Jongkhar are blaming a Coal Company in the community for causing damages to their houses. They have lodged a formal complaint against SD Eastern Bhutan Coal Company Limited to their gewog administration.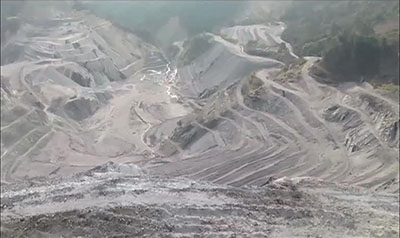 Even as the coal company stopped its operation in December last year, people claim that the mining activity has left their houses damaged. 28 affected villagers have already notified SD Eastern Bhutan Coal Company Limited of their grievances.
According to the coal company, they received an allegation letter after compensating four individuals whose lands suffered cracks because of the mining. Officials said, upon their inspection, they ruled out that their mining activity caused the damages. They said most houses and lands were beyond 500 meters from the mining site and no cracks were found in the lands around the houses claiming to be damaged. SD Eastern Bhutan Coal Company said no blasting was carried out at the mining in the last decade and a half.
Following this justification, seven individuals put up a letter to Dewathang Gewog administration for intervention.
"The coal mining caused the cracks. It got worse this year. I already informed the company but they said it is not due to the mining activity. Later, some officials from Thimphu came. They said they will return with some machines to inspect. I was supposed to bear the expenses and I was ready. It has been about five months and nothing has come of the inspection visit. That's why I appealed to the gewog administration," said Kuchi, from Dewathang Gewog.
"They have excavated our lands and a whole mountain has been reduced. I think that is causing the cracks to our houses. We approached the coal company and they said it is not due to mining. They inspected our houses and denied the cause. That's why we appealed to the gewog office," added Sangay Kencho, from the same gewog.
"My doubt is that the coal mining caused the cracks in our houses. Earlier, there were none. Nothing has happened after their inspection," shares Sonam Pelmo.
"I was meaning to construct a house. My children even bought cement and sand. But later, after seeing the cracks, I did not continue with my work. Since my land is cracked, I cannot go ahead with the construction," added Dewa Dema.
Dewathang Gup Leki Wangchuk said the gewog administration has forwarded the matter to the dzongkhag administration. The district office has formed a team that will visit the affected area soon.
Meanwhile, the coal company is ready to compensate if the cracks on the houses and lands are proven to be caused by them scientifically or through an expert.
KinleyWangchuk