National Assembly adopts GST Bill 2020
Feb 13, 2020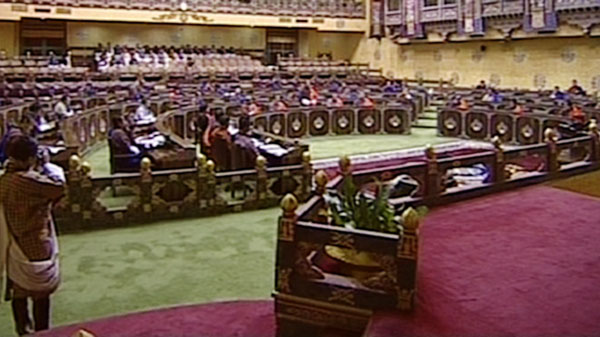 The National Assembly adopted the Goods and Services Tax Bill 2020 today. The Money Bill will come into force retroactively from the day the Bill is tabled in the House. However, the Cabinet will implement 4 sections, which are dependent on software, within the 1st July of 2021.
The Chairperson of the Legislative Committee, Tshewang Lhamo, presented the Committee's recommendations on the sections the Committee was directed to revisit.
The question of the deadline for implementation of the Bill was raised by the Member of Parliament of Dramedtse Ngatshang, Ugyen Wangdi. He asked the House to decide on a date instead of keeping it flexible for the Cabinet to decide.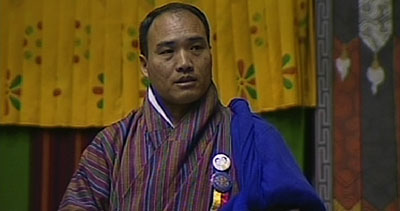 "After drafting a law, the House should also set a date for implementation. Everyone here should be aware of the law and the date. Without it, there are chances that when the government is ready to implement the GST, Companies and Businesses might ask the government for an extension, and as elected leaders and dependent on votes we won't be able to refuse directly," said Ugyen Wangdi, the Dramedtse Ngatshang MP.
On this, the Prime Minister said that prolonging the date of implementation is not in the interest of the government. The government, Lyonchhen said, is working towards implementing it at the earliest.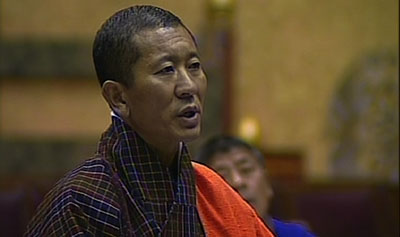 "This Bill is special, it's not like any other Bills. We tabled this Bill here because of its advantage to the country, government and the future generations. We could implement this within 6 months if the House desires, but we would be losing Nu 575 M for procuring the software from another country. We are developing software for the GST and we don't know if we can meet the deadline if a fixed date is set. Moreover, if a fixed date is set we won't be able to implement the Bill even if we are ready before the deadline. Because of this, we asked for date flexibility," said Dr Lotay Tshering, the Prime Minister.
Lyonchhen also added that the government will bring the date of implementation from 1st July 2022 to 1st July 2021. Even if the software is not ready by that time, the proposal will be put up in one of the Parliament sessions to either procure the software or to get time extensions.
And after a prolonged deliberation on the recommendations and amendments, the House adopted the GST Bill of Bhutan 2020 with 34 Yes, 1 No and 8 Abstain out of 43 members.
Choni Dema/Samten Dolkar