Free Wi-Fi, "…when and how the service will come to life?" Q&A session- National Assembly
Jan 18, 2020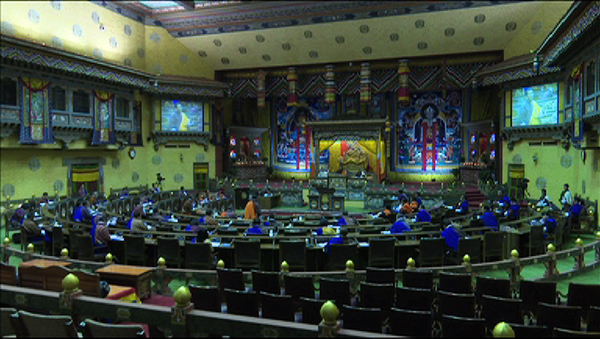 Free access to online data within the country such as browsing websites, online shopping, BBS and downloading document by installing intranet technology was one of the 25 pledges in 120 days by the government. However, the government could not provide the service even today.
During the question hour session of the National Assembly yesterday, the Member of the Parliament (MP) for Bomdeling-Jamkhar, Dupthob informed the house that people are still waiting for the service to come to life. He questioned the government on what went wrong in the process.
"The government failed to provide free Wi-Fi services to the people. By this time, many people are expecting the service. From what we heard in recent times, the government is trying to set up the Wi-Fi services in some of the government offices first. It concerns us all because it is deviating from the government's pledge. Wi-Fi services to every citizen of the country were our expectation. We would like to know the status of the provision on when and how the service will come to life" asked Dupthob, the Bomdeling-Jamkhar MP.
He also added that proper research and study on the feasibility of a programme should also be done before making it a pledge for campaigning.
However, the Minister for Information and Communications said that free Wi-Fi will come as a package in the Digital Drukyul flagship programme benefiting not only the government offices but everyone.
"We have included a very important flagship programme in the 12th Five Year Plan that is Digital DrukYul flagship programme and we are working on it. When the Digital DrukYul completes, many services such as Sung-Joen apps will also work. All plans are in place. As I said earlier, when we provide the services, we will provide it entirely and not just limit to one. We have pledged to provide the service and we will provide it in our tenure as the government," said Karma Donnen Wangdi, the Information and Communications Minister.
During the signing of the Ministry's Annual Performance Agreement last year, It reflected that Digital DrukYul Flagship programme will also be consisting of integrated online citizen services, integrated online business licensing and online single customs-trade approvals.
Tshering Dendup