Crematorium in Samdrupchhoeling lacks basic facilities
Sep 11, 2019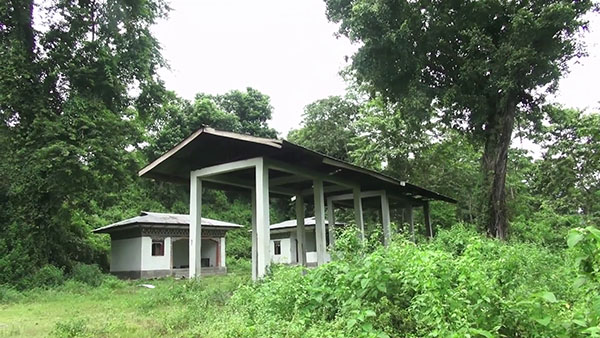 The crematorium in Samdrupchhoeling Dungkhag lacks basic facilities like water supply, electricity, toilets among others. Also, the road to the crematorium is in bad condition. People say they face inconveniences without these facilities.
The crematorium is used by villagers of four gewogs of Phuentshothang, Pemathang, Martshala and Samrang in Samdrupchhoeling.
"Without basic facilities, we face problems. There is no water connection too, however since the crematorium is located near the river, we fetch water from there," Tenzin Tshering, a villager, said. 
"There is no caretaker as well. The crematorium is surrounded by bushes and the area not maintained," Ravi Lal,  another villager, said.
People also say the crematorium needs electric fencing, as the area is often frequented by wild elephants. They said the elephants have also broken windows of the house near the crematorium.
The crematorium is located in Phuentshothang Gewog about 10 kilometres from Samdrupchhoeling Dungkhag. According to Phuentshothang Gewog Administration, they will be able to maintain road and water connection in this fiscal year. But with a limited budget, gewog administration is not able to provide other facilities during this fiscal year.
"For maintaining crematorium, we don't have a separate budget as such. However, it is important and gewog administration will look for a budget from dzongkhag development grant and others. We will try best to provide all the facilities," Jamyang Gyeltshen, the Phuentshothang Gup, said.
The crematorium was constructed in 2015.
Kinley Wangchuk