TVET given priority
Tshering Dendup, Thimphu

Aug 20, 2019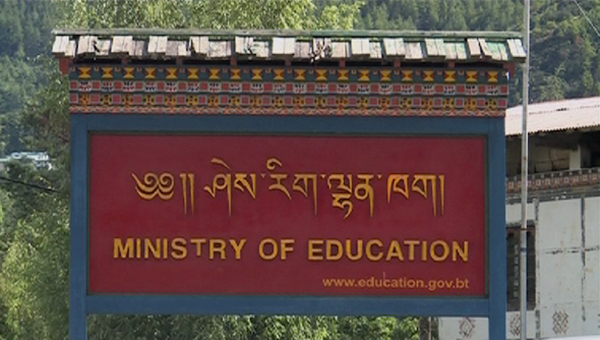 15 per cent of the undergraduates' scholarship will be earmarked for the Technical and Vocational Education and Training (TVET) for the first time. This is one of the key activities identified by the Ministry of Education in its Annual Performance Agreement (APA) for the fiscal year 2019-20.
The APA was signed between the prime minister and education minister yesterday.
During the review of the Ministry of Labour and Human Resources' (MoLHR) APA earlier this month, Prime Minister stressed on the importance of TVET.
Incorporating Prime Minister Dr Lotay Tshering's suggestion, the education ministry says they have allocated certain per cent of the undergraduates' scholarship to TVET. Also, TVET subjects will be introduced in a few schools as optional subjects.
"Many undergraduates receive scholarships in various fields but not TVET. From this year on we are allocating 15% of the scholarship exclusively for TVET. And those who come back after the training will be placed as instructors and trainers in technical or vocational institutes under the Labour Ministry," Karma Yeshey,  the Secretary of MoE, said.
Similarly, at least 5 per cent of undergraduate abroad scholarships will be earmarked for teachers.
"We will also be sending teachers to developed countries through undergraduate scholarships. Moreover, we will be focusing more on mathematics and science teachers for the scholarship programme," the  Education Secretary added.
The other key activity the ministry will be establishing 115 Early Childcare Development (ECCD) centres across the country and increase the enrollment of the children in these centres to 50 per cent.
The ministry also plans to reduce the teachers' attrition rate through various programmes.