Lyonchhen hosted a banquet for PM Modi
Komal Kharka, Thimphu

Aug 18, 2019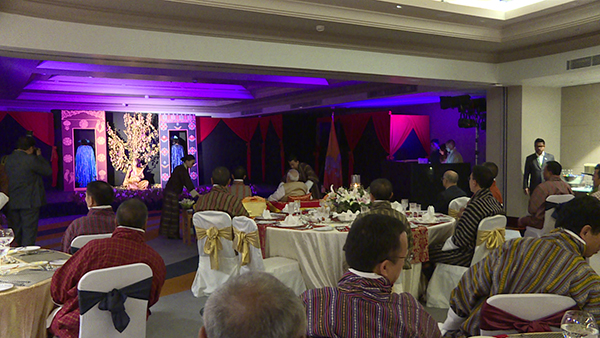 Prime Minister Dr Lotay Tshering hosted a banquet for the Indian Prime Minister, Narendra Modi in Le Méridian yesterday evening. The cabinet ministers, Indian ambassador and senior government officials also attended the dinner.
During the dinner, a cultural programme themed colours of friendship on the Indo-Bhutan relationship was performed by the Royal Academy of Performing Arts in honour of the Indian Prime Minister. The programme highlighted the close ties and bonds between the two countries. One of the important highlights of the programme was the enactment of India's contribution to Bhutan on the education sector. For the past several decades, India has contributed to hundreds of teachers in the country. Their contribution has been of utmost importance to Bhutan and through a short play, their endless service was acknowledged.
The artists also enacted the life of Prime Minister Narendra Modi's childhood and his rise to be one of the most powerful personalities of the world. Prime minister personally met with the performing artists and interacted with them.