Bhutan Post opens a special collection of gallery of philatelic and communication products
Sonam Pem, Thimphu

Aug 3, 2019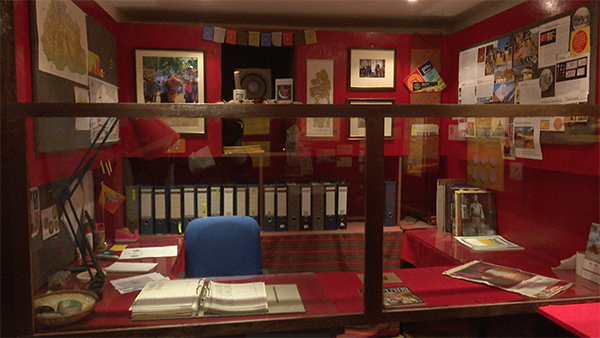 The Bhutan Post, in the capital officially, opened a special collection gallery of rare and valuable stamps, maps, clippings, newsletters and other mixed artefacts in its Postal Museum yesterday.
The collection was submitted to His Majesty The King by a long-time friend of Bhutan, Mrs Marion Hass, in her will. Mrs Marion passed away in 2016 in Germany.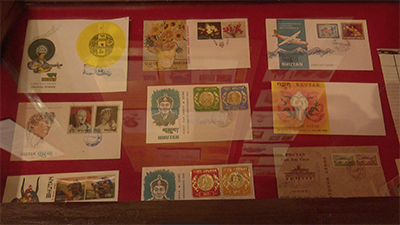 The collection includes several original telegram messages, fiscal stamps issued in 1954, which are not available any more with Bhutan Post and a catalogue of stamps issued by Bhutan from 1962 to 1989. Mrs Marion's collection will enrich and assist the postal museum in documenting the postal and communications narrative of the country.
"The collection contains not only philatelic postal but also maps. Her collection is important because she has rare innovative stamps, first day covers and clippings which Bhutan Post doesn't have. And actually this museum was started quite late, so some of our collections were out of the country. And now we are getting these collections because people are aware of the museum wherein they donate their collections. So this collection will really help in the research, documenting the important events of the stamps and the history of Bhutan," Tshering Chhoki, Head Corporate & International Relations, Bhutan Post.
Marion Hass was a passionate follower of Bhutan's postal history and had accumulated a rich philatelic collection that included some postal products that are not available even in Bhutan. Some of her stamps and mixed items help fill gaps in the story of Bhutan's postal history dating back to 1962.
"When we hold a special collection, it encourages younger people to collect. When we look at the collection, people think that they are collecting trash. But there is a saying that someone's trash is another man's treasure. So just now it might look like trash but while going through this collection they will say that if one lady can collect this much then why can't we? And then maybe they will also be interested to collect postal philatelic. Because philatelic in the local collection, frankly speaking, there are not many local collectors, it's mostly international," she added.
Established in 2015, the Bhutan Postal Museum continues to play a crucial role in safeguarding and telling the story of Bhutan's progress and development through the lens of the evolution of communications and postal system in the country.