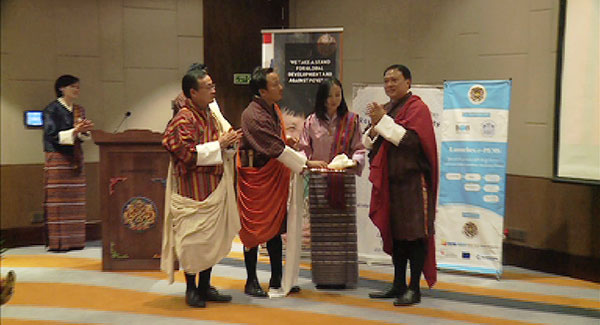 To enhance public financial management and to promote cashless payments, electronic Public Expenditure Management system (e-PEMS) and Global Interchange for Financial Transaction (GIFT) payment system was launched in Thimphu today. With the launch, any individual or business entity can claim the payments online from the government in about two hours' time, which usually takes up to at least two days.
e-PEMS will enable crediting payments including civil servants' travel and daily allowances. To claim the payment all one need is an account with any of the five banks. Once, the invoices are submitted, the government will make the payments through e-PEMS which will be facilitated by RMA's GIFT payment system.
The online payment system will eliminate the use of manual cheques, simplify the bank reconciliation process and improve public service delivery through the reduced turn around time.
"This will go a long way because this system will also mitigate the risks associated with the handling of cash. The most important feature of e-PEMS is that we can draw a cash reconciliation at the end of the year and the payment transaction lead time is reduced from almost two days to barely two hours. At the same time, we are also launching GIFT system which is centralised kind of a system that is being maintained at the Central Bank and this will also facilitate the transactions of payments from one bank to another bank," the Finance Minister Namgay Tshering said.
The introduction of the online payment system will help the government in making an informed decision on public expenditure.
"For RMA, we are going to take big advantage of this. we are going to use this granular data into aggregate and see on a month to month basis how the government expenditure is flowing to different kinds of expenditure heads. And then we might be able to advise the government," Dasho Penjore, the RMA's Governor, said.
"Then one of the most important policy is going to rise; it's called the rationalisation of expenditure. Unless you don't know how the expenditure is moving you cannot rationalise but once you have a very transparent, accountable data set on where the expenditures are moving then the government can take a decision on where to cut less and where to spend more."
e-PEMS and GIFT payment system is also expected to minimise risks of fraud, corruption and reduce administrative burden and achieve the government's initiative of moving towards a cashless economy.