Nazhoen Lamtoen sees increasing clients
Pema Tshewang, Thimphu

Jul 16, 2019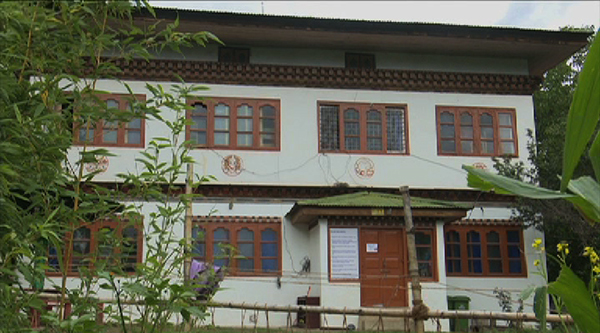 The Nazhoen Lamtoen Children's Halfway Home in Thimphu has been seeing an increasing number of clients since its establishment in December last year. Nazhoen Lamtoen, a Civil Society Organization (CSO) established the facility to cater after-care services to children in difficult circumstances.
So far, they received 40 children, who came into conflict with the law.
The shelter home had successfully reunited 30 of them with their parents and relatives with the help of the National Commission for Women and Children (NCWC).
"We conduct thorough follow up whether the child has been taken good care or whether he or she is getting a good education. Most the children are reunited back as children are the best with their parents and guardian not in the shelter," Thinley Tobgyel, the Executive Director of  Nazhoen Lamtoen, said.
However, there are a few who have been with the centre since its establishment.
At present, the 20-bedded centre is looking after 10 children aged between 5 years and 18 years. One of them is differently-abled while the rest are enrolled in schools in Thimphu and Wangdue Phodrang.
Most clients at the Halfway Home are received through the NCWC, Royal Bhutan Police and Nazhoen Lamtoen's volunteers. Looking into their family backgrounds, the centre says in most occasions, their parents are either divorced, alcoholics or into substance abuse.
"For example, if the parents have some alcoholism or substance problem, then we address to treat their addiction in the first place. After treatment, we help them to establish some micro-business to sustain themselves. Once the business starts generating income, then the parents are ready to take care of their children," Thinley Tobgyel added.
While Nazhoen Lamtoen works towards reuniting the children with their parents, during their stay at the centre, the children are provided with opportunities to enhance their self-esteem and develop life skills.
Chapter 12 of the Child Care Protection Act of Bhutan 2011 states that a child in conflict with the law may undergo a diversion program without undergoing court proceeding if the alleged offence committed by the child is not of a serious nature.  A diversion means alternative measures for dealing with a child in conflict with law other than a judicial proceeding.
Save The Children Bhutan, Helvetas and Opening Your Heart to Bhutan are the centre's main financial supporters.