FC Juvenile wins Gathuen Futsal Premier
Tshering Dendup, Thimphu

Jul 13, 2019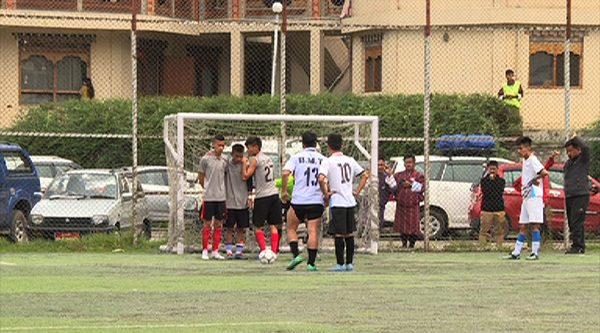 FC Juvenile defeated FC Vink in the finals of the second edition of Gathuen Futsal Premier in Thimphu today.
The match was decided by penalty shootout where FC Juvenile scored four goals to three winning the title.
The tournament was organised to keep the youth meaningfully engaged in sports during their vacation.
The winning team took home a cash prize of Nu 25,000, while runners up team bagged Nu 15,000.
The tournament was organised by a football enthusiast, for the second consecutive year.