Haa moenlam chenmo ends with Sangay Menlha wang
Sangay Chezom, Haa

Jul 12, 2019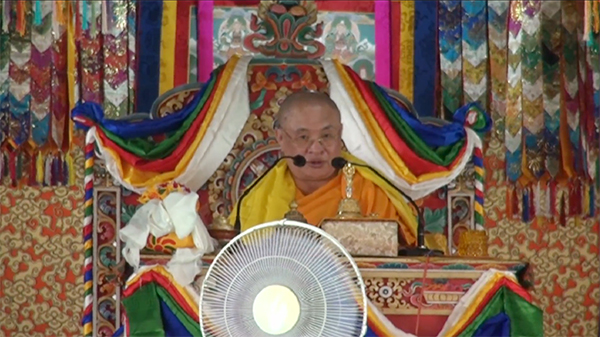 Thousands of devotees received blessings from His Holiness as the weeklong moenlam chenmo in Haa ended today. His Holiness the Je Khenpo blessed the devotes with Sangay Menlha wang.
Early this morning, His Holiness also presided over Rewo Sangchoe (mountain incense smoke offering).
The 19th annual moenlam chenmo in Haa, which began on July 7, was conducted for the well-being of all sentient beings and for the peace and prosperity of the country.