MHPA kicks off with about 20 MW of electricity yesterday
Passa, BBS news, Trongsa

Jun 17, 2019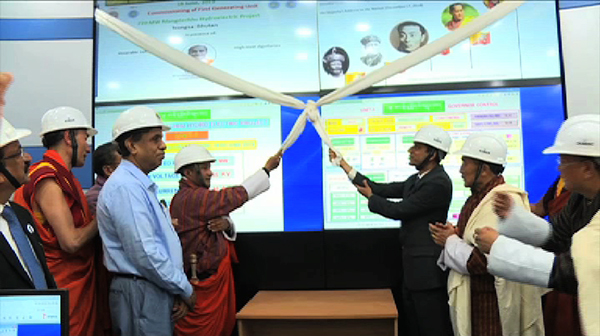 720 Megawatt Mangdechhu Hydropower Project Authority (MHPA) generated about 20 megawatts of electricity yesterday after successfully commissioning one of the units.
The project is now considered as fully complete and scheduled to commercialize within next month.
The total cost of MHPA was estimated at Nu 28.9bn initially in 2008, and it was expected to be commissioned by September 2017. The major execution works began in June 2012. The commissioning got delayed over the years and the cost escalated to about Nu 48bn. The brighter side is the power tariff which saw an increase from Nu 2.5 a unit to Nu 4.12 a unit for this project.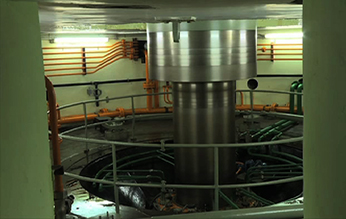 The MHPA has four power generating machines. Each of these units or turbines has the capacity to produce 180 megawatts. And this first unit is commissioned now.
"At least we can now say that the project is completed. Today we began with the synchronizing test of the first unit and we saw that 19.35-megawatt of power is generated. This is so far so good and I am hoping that its full capacity will be achieved very soon within today and tomorrow," said Loknath Sharma, the Minister for Economic Affairs.
Once the sale of power to India begins, Bhutan will earn Nu 12bn annually. The Project Authority has targeted to generate the full power and sale by all the four turbines within July.
"We will also work on commissioning other units starting from today to July 25th and we are going to commission all four units thereby commercials date of operation of the project would be worked out. Today's testing has proven successful and nothing is wrong. The commercial activity will begin very soon," Lyonpo added.
About Nu 48bn has been spent on the project so far. The project is funded with seventy per cent loan and thirty per cent as a grant from India. The two governments recently formalized the starting tariff at Nu 4.12 per unit for thirty–five years.
The tariff would increase by 10 per cent every five years till the loan is paid and 5 per cent thereafter.