Bali's source of irrigation fluctuates with the weather
Changa Dorji, Punakha

Jun 12, 2019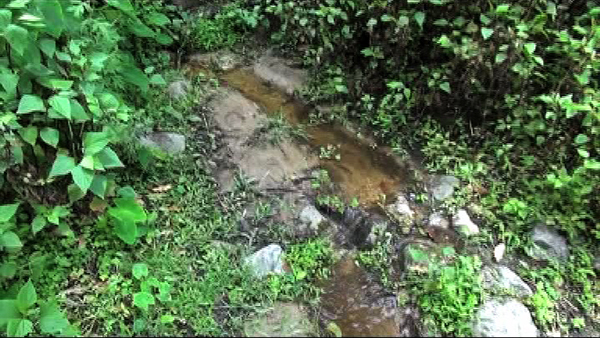 Kerina Chhu, a small stream flowing from the base of a mountain in Bali village of Chhubu Gewog in Punakha fluctuates with the weather. Depending on it as a source for their irrigation during paddy season is worrisome.
"Water is very essential for agriculture works. We get sufficient water from the present source if it rains only. But if weather remains dry, we can't even do the work in a small amount of land. We face difficulties to do work when cultivation time comes closer with no water," said Kinley Bidha, the tshogpa of Bali chiwog.
Insufficient irrigation water supply is one of the serious issues for the villagers of Bali. The chiwog actually cultivates around five varieties of local rice, but facing irrigation water shortage annually discourages them to grow paddy altogether.
"We grow about five varieties of paddy such as Bonday, Marp, Dawa Yangkhum, Uppa Thungku and Marem. We cultivate many kinds of paddy since it grows well here. We also fetch around 80 to 120 ngultrum per Dre by selling rice. But we are worried since we do not have sufficient irrigational water supply," added Tsagay from the same village.
Farmers have to annually worry about the insufficient irrigation water supply in their village towards the paddy cultivation season. Weather plays a critical role in deciding the availability of water.
"It's seriously affecting the paddy cultivation work when there is no water. We are worrying since the weather remains sunny and the time for paddy cultivation is approaching nearer. Of course, we have enough lands, but we are worried since the present water is not enough for us," Damcho Wangmo, from the same village, said.
"Our present water depends on rainfall. We can complete our paddy cultivation works by the fifth month of Bhutanese calendar if we have enough water. But sometimes, cultivation work goes till the seventh month due to lack of water. Moreover, most of our lands are left fallow today. Likewise, we are also worried if the rain does not fall on time this year too," Kinley Tshering, also from the same village added.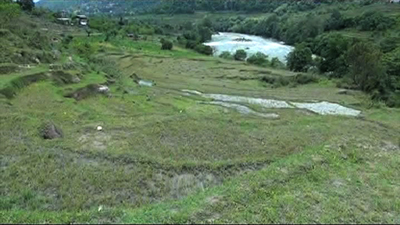 The people of the chiwog used to do double paddy cultivation earlier, but the shortage of irrigation water hampered the trend. Today, farmers cultivate paddy only once in a year, and rest of the months, they cultivate vegetable items.
Locals say they tried several times to find a suitable water source for them, but could not succeed. Some say their village is located right next to the Mochu river in an efficient place to grow all the crops, but ironically do not have irrigation water.
According to the Chhubu Gewog Administration, since they could not find a permanent water source for Balips, they have initially allocated about Nu 5 M in the 12th Five-Year Plan to install a water pump. However, Gewog Administration did not find this alternative as a sustainable method and cancelled the proposal.
The Gewog Administration says they are looking for other feasibility and alternatives to find a permanent water source for the Chiwog.