Revival of forgotten cereals in Rekhey village, Samdrup Jongkhar
Kinley Wangchuk, Samdrup Jongkhar

May 16, 2019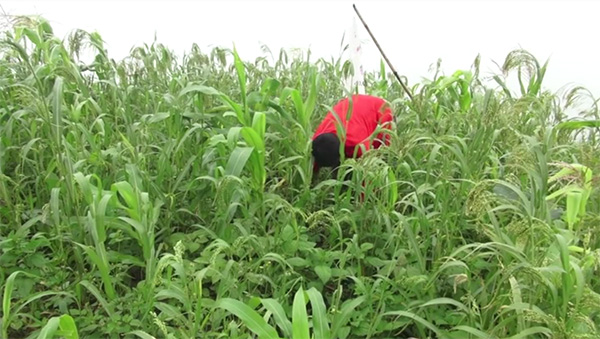 After more than two decades, the people of Rikhey chiwog under Dewathang Gewog in Samdrup Jongkhar are once again growing traditional cereals foxtail millet, little millet and amaranth grain. They are reviving its cultivation with support from the Samdrup Jongkhar Initiative(SJI). 
The traditional cereal varieties found its way back to the fields of 11 households in Rikhey. The locals said the cereals once used to be their staple diets. However with access to cheaper rice in the market and also forced by a shortage of labour in the village, they stopped growing the crops.
"We stopped cultivating it after getting Indian rice from the market easily. I remember eating little millet during occasion and events," Pema Yangzom, a farmer, said.
"We used to cultivate millet and maize in mass. They were our substitutes for rice," Sangkey, another farmer, said.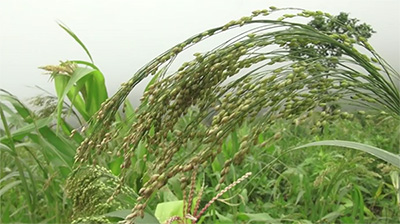 According to SJI it is important to promote locally grown cereals for food security and self-sufficiency in the community. And they have trained some farmers to make those cereals into products to earn income.
"As of now, our motive is to make them self sufficient in terms of seeds to use in their community. We also provide training for them to modify different varieties of products and help them in marketing. In coming years, we have long term plans to boost their productions," Karma Dema, the Program Officer of SJI, said.
Villagers are now planning to cultivate these cereals every year.
"SJI says traditional cereals are disappearing and they told us to cultivate and provided us with seeds," Pema Yangzom said.
"Now with the easy access to seeds, we are interested to cultivate it every year," Sangkey said.
The SJI established a seed bank to preserve those traditional cereals last year.