Housing construction boom
Komal Kharka, Thimphu

May 15, 2019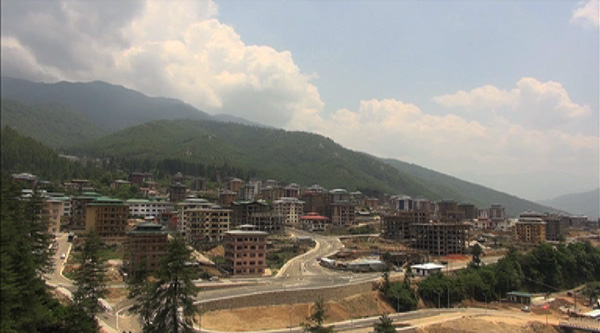 Bhutan is experiencing a housing construction boom since the past few years. Strong demand for rental apartments, shops, hotels and office space lead to an increase in construction in the country. The easy availability of loans from financial institutions has encouraged people to invest heavily in housing construction.
According to the Royal Monetary Authority's (RMA) monthly financial statistical bulletin more than Nu 28bn has been provided for building and construction as of December 2018. The December 2017 loan amounts for building and construction stood at more than Nu 23bn. There has been an increase of over Nu 5bn within a year.
With over 309 building constructions approved in Thimphu last year alone, the capital city is witnessing a rapid construction boom. This year, the Thimphu Thromde has approved construction of 87 buildings so far. Out of which over 80% of buildings are already under construction.
Despite all these constructions, the demand still is higher than the supply.
"As long as there are plots and people construct houses, there seem to be takers. At the end of the year, there are so many graduates who come up to join the job market. There are almost 3,000 or even more graduates every year. Going by that number there is enough demand created," Kinlay Dorje, the Thimphu Thrompon, said.
Growing tourism sector in the country has also led to rise in hotel construction.  Hotel construction loans amounted to Nu 27.9bn as of November 2018 against Nu 3.7bn in 2009..
"There are more job opportunities in tourism sectors. Tourist number is increasing every year leading to the increase in hotels," he added.
There are currently about 397 hotels in the western region which includes Thimphu, Paro, Punakha, Haa, Wangdue Phodrang and Gasa.
According to the Tourism Council of Bhutan (TCB), there could be 90 new hotels coming up in the next three years just within Thimphu and Paro.
Increase in housing construction in Thimphu also comes with various challenges for the thromde. The thromde has to provide all the basic facilities like drinking water supply, sewerage system and roads among others. Despite the challenges, the thromde cannot restrict or control the increasing construction.
"Thimphu has maximum private land ownership. Every owner wants to construct a building on his property. We cannot stop them from constructing in his plot. That is his right and therefore its thromde's responsibility to facilitate them and ensure that construction is done properly as per the drawings," the thrompon said.
For now, looking at the present scenario the housing construction boom is likely to continue for years.