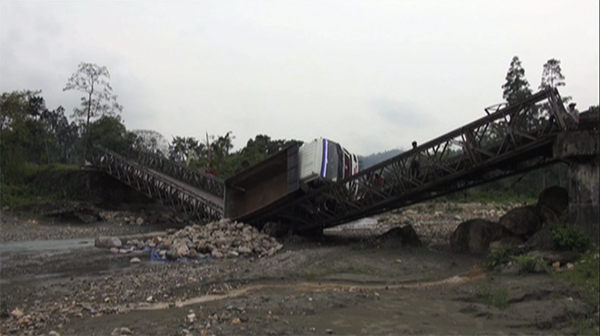 A 160-feet Kuchidiana bailey bridge between the Samtse-Tendruk highway collapsed when a truck carrying a load of 30 metric tons was plying over it last night. The bridge's load capacity was 18 metric ton.
Although a bypass road was there for heavy vehicles, it could not drive up the steep slope. So, the truck used the bridge to cross over.
Despite the bridge collapse, traffic flow has not been disrupted. However, with heavy rainfall expected in the next few days due to cyclone Fani if the river swells, the bypass may not be safe for light and medium vehicles.
The bailey bridge is located 21 kilometres from Samtse town.