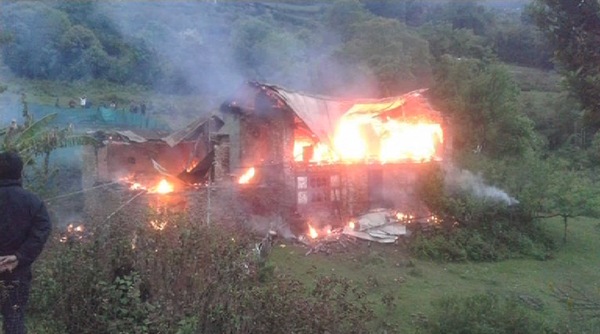 An 84-year-old man died after a fire engulfed his two-storied home in Rezor village of Yurung Gewog in Pema Gatshel yesterday.  
The incident took place at around 4:30 am
He was alone at the time of the incident. According to an eyewitness, the fire started from the kitchen and quickly spread to other parts by a strong wind.
The dzongkhag kidu office handed over semso to the deceased's daughter-in-law who lives in Shumar Gewog.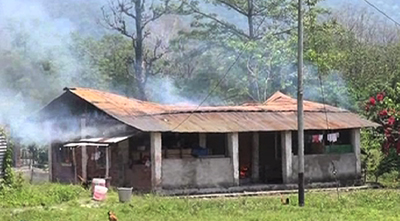 Meanwhile, in Gelegphu a fire destroyed a semi-permanent house at Pelrithang Khatoed yesterday. The fire-fighters were able to control the fire but most of the belongings were lost to the fire.
The house owner was away in the town when the fire broke out. The cause of the fire is not known.