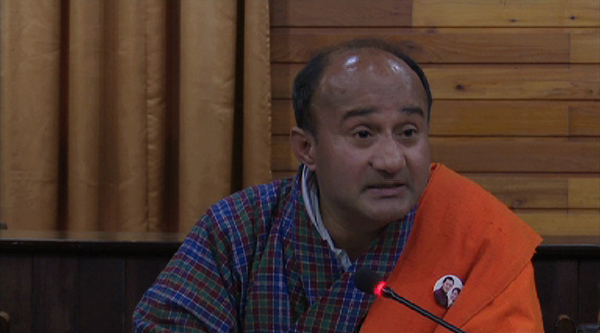 The government plans to bring down the trade deficit to 12 per cent of the total Gross Domestic Product (GDP) by the end of the 12th Five-Year-Plan. At present, the trade deficit of Nu 29.7bn comes to around 20 per cent of the country's GDP.
During the meet the press session on Friday, the Economic Affairs Minister, Loknath Sharma said the government can narrow the current trade deficit of almost Nu 30bn.
"By the end of the 12th plan, our aim is to bring it down the trade deficit to 12 per cent of GDP fruitfully and more if possible. So, we have a number of targets and initiatives to narrow the trade deficit and ultimately it has to be done."
To do that he said the government will speed up the development of four industrial parks in the country. Once established, the business incubation centre is expected to help aspiring entrepreneurs to shape and develop their business ideas and ultimately increasing the export.
Likewise, the government is also in the process of revising the Foreign Direct Investment (FDI) policies to improve the investment climate in the country.
"We have few flagship programs like focusing on cottage and small scale industries. Through this, we are going to improve products like manufacturing and production capacity. And after few hydropower projects are being completed, the trade deficit will be narrowed," Economic Affairs Minister Loknath Sharma said.
Similarly, the government will discourage people's dependence on fossil fuels to reduce the import of fuel. The public will also be encouraged to opt for non subsidized LPG cylinders. The government will also introduce electric vehicles in the country.
Moreover, with the commissioning of many hydropower projects and a few of them nearing completion already, the government expects a trade deficit to dip further.