2018 class 12 results declared
Choni Dema, Thimphu

Jan 29, 2019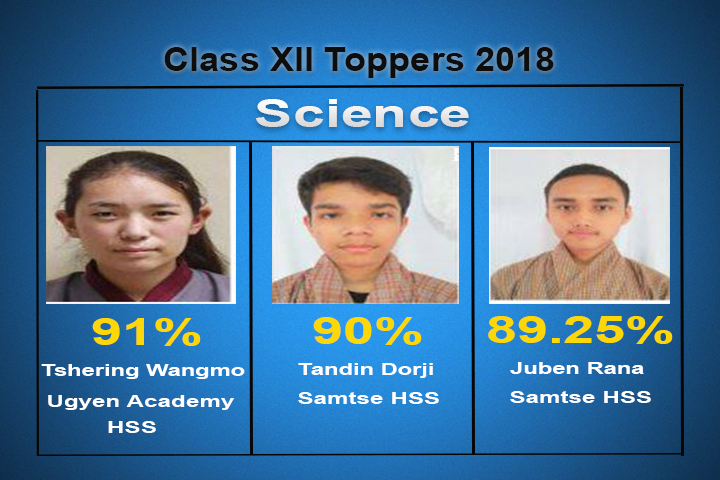 Bhutan Council for School Examinations and Assessment (BCSEA) declared the results for the 2018 Bhutan Higher Secondary Education Examination (BHSEC) for class 12 today.
Tshering Wangmo from Ugyen Academy topped the science stream with 91 per cent. Tandin Dorji from Samtse Higher Secondary School came second with 90 per cent followed by Juben Rana also from Samtse HSS with 89.25 per cent.
In the commerce stream, Namgay Pelmo from Ugyen Academy came first with 90.25 per cent. The second position went to Nidup Yeshi from Yangchenphug HSS with 85.25 per cent followed by Sejal Chhetri also from Yangchenphug HSS with 84.75 per cent.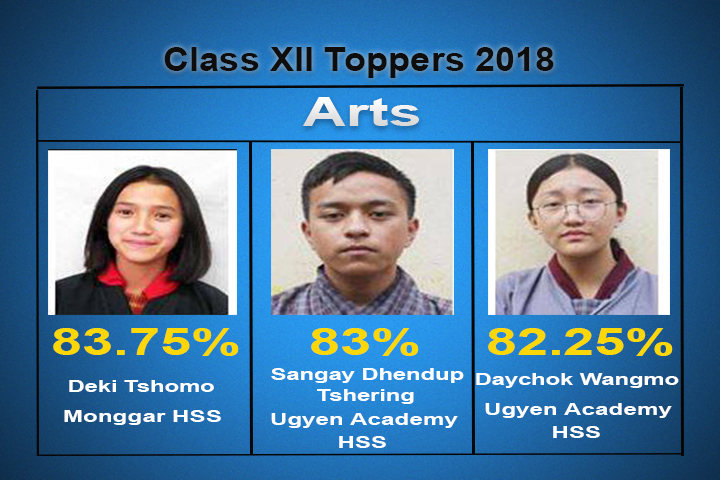 Deki Tshomo from Mongar HSS topped the arts stream with 83.75 per cent. The second place is bagged by Sangay Dhendup Tshering from Ugyen Academy with 83 per cent and  Daychok Wangmo also from Ugyen Academy stood third with 82.25 per cent.
A total of 10,503 students appeared for the 2018 BHSEC examination. The overall pass percentage is 86.78 per cent which is a decrease of 4.69 per cent as compared to BHSEC 2017 results.
"One of the reasons could be due to the incorporation of competency-based assessment questions and also could be due to an improvement of question patterns or question model every year," Tshering Tenzing, the Executive Specialist from BCSEA, said.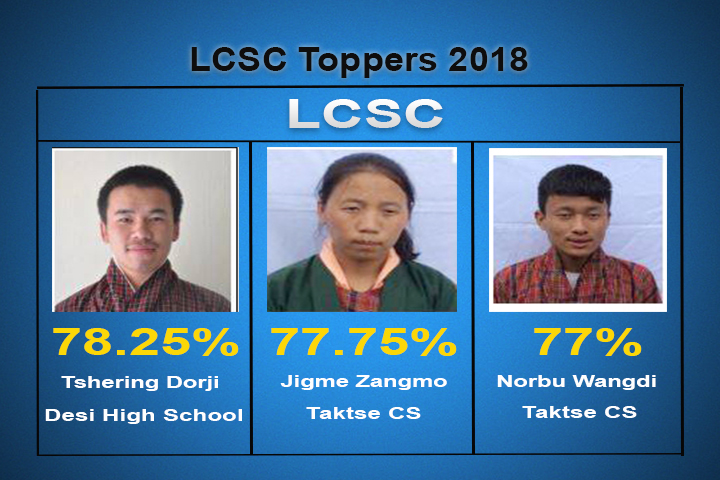 Meanwhile, Tshering Dorji from Desi High School topped theLanguage and Cultural  Studies  Certificate Examination with 78.25 per cent. Jigme Zangmo from Taktse Central School came second with 77.75 per cent and the third position was bagged by Norbu Wangdi also from Taktse CS with  77 per cent.
Candidates can collect their mark sheets and past certificates from their respective schools by the 2nd week of March this year.