NA's Economic & Finance Committee's fund recommendation for DDM gets rejected
Samten Dolkar & Kinley Dem, Thimphu

Jan 14, 2019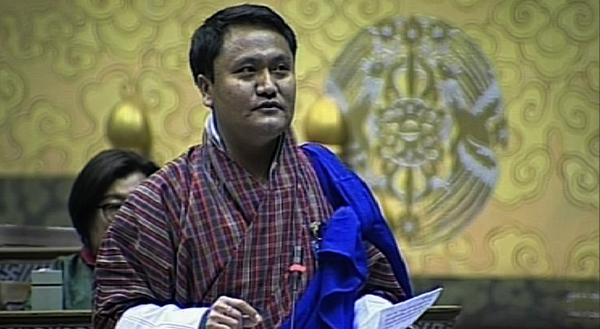 As is the practice, the National Assembly today decided to keep the disaster management fund under the finance ministry's general reserve.
Deliberating on the Review Report of Annual Budget 2018-19, the Economic and Finance Committee of the house recommended the funds to be allocated to the Department of Disaster Management (DDM) under home ministry and 20 districts.
The Committee's Chairperson, MP Kinley Wangchuk, said allocating funds directly to the department and district administrations would help in providing convenient and efficient responses during the time of disasters.
"Everyone notices the disaster that is immense but when it comes to small disasters, hardly anyone notices it. So if dzongkhags have their fund, then immediate actions can be taken," the MP added.
However, most members begged to differ. They suggested keeping funds with the finance ministry.
"It is for the benefit of our country. This way, we can really help the ones affected by disasters. If we distribute the fund, there is always the risk of misuse. They might re-appropriate the budget. They might say there wasn't any case of disaster and instead use it for training programmes or constructions," said the Finance Minister Namgay Tshering.
Others shared similar opinions.
"The fund should be kept with the finance ministry. However, there is the need to have all the necessary equipment ready for any kind of disaster," added the Member of Parliament from Draagteng-Langthil Constituency in Trongsa, Gyem Dorji.
Like him, a few others in the house suggested the same.
"If the money is distributed in all dzongkhags, there might be places where funds are urgently needed. But as said some other members, even if the money is given to dzongkhags, rules and guidelines must be framed to avoid any misuse," pointed out the Member of Parliament from Dramaedtse-Ngatshang Constituency in Monggar, Ugyen Wangdi.
The finance minister added the relevant guidelines are being drafted. The house also discussed on a few recommendations of the committee today. It included the need for a thumb rule for appropriation of annual general reserve and endorsement of the budget for the financial year 2018-19 among others.