Commissioning of MHPA deferred by over a month
Passang, Trongsa

Jan 14, 2019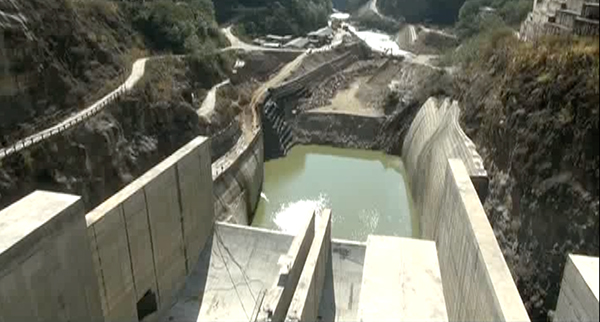 The commissioning of 720 megawatt (MW) Mangdechhu Hydroelectric Project Authority (MHPA) in Trongsa has been deferred by over a month, say MHPA officials.
The hydropower plant was scheduled to be commissioned on 10 January.
However, works such as sealing the four floodgates are still underway. Due to this, the commissioning would take place next month.
The floodgates or radial gates regulate the flow of the water at the dam.
"The sealing requires a lot of time and adjustments have to be done precisely and meticulously. It has taken more time than we anticipated," said the Managing Director of MHPA, A K Mishra.
He further explains that the ongoing sealing works of floodgates have blocked water to flow in the reservoir, which delayed the spinning of the power generator Unit 1 at the power house.
There are four units in total.
"Unit 1 and Unit 2 are ready. Unit 3 and Unit 4 are almost ready. Of course, commissioning of unit 1 has been delayed by 10 to 12 days. But I wanted everything to be perfect," the Managing Director added.
Otherwise, the overall work progress has touched almost 100 per cent.
As per the revised schedule, the commissioning of the Units 1 and 2 will happen towards the end of February. The Units 3 and 4 get commissioned in March.
Mangdechhu project is expected to export 3 billion units every year to India.
The export tariff was finalised at Nu 4.12 per unit during the prime minister's recent visit to India.