Black-necked cranes spotted in Punakha
Sherub Dorji, Thimphu

Dec 31, 2018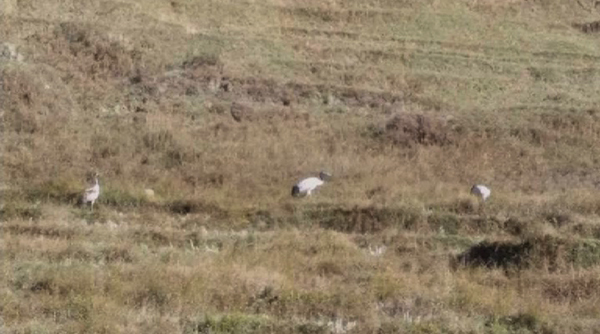 Three black-necked cranes were spotted for the first time in Tanag village in Dzomi Gewog, Punakha yesterday.
Locals said one of the birds was a juvenile.
The birds stayed in the paddy fields for a couple of hours before flying after being disturbed by the people who rushed to take pictures.
However, it is not confirmed if the birds flew to the village from other parts of the country or are migrating into the country for the first time.