ACC charges former labour minister and DG of corrupt practices
Pema Tshewang, Thimphu

Dec 31, 2018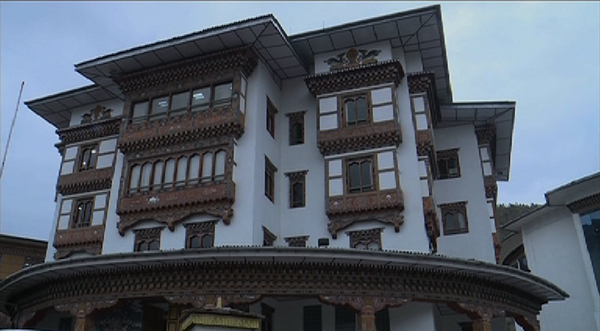 The Anti-Corruption Commission (ACC) says the former labour and human resources minister, Ngeema Sangay Tshempo, and the serving Director General of the Department of Employment and Human Resources, Sherab Tenzin, have engaged in unethical practices that amount to corruption.
The ACC uncovered the corrupt practices while carrying out investigations into the ministry's alleged collusion and bribery in the overseas employment program.
In its report, the ACC stated the former minister has accepted investment worth Nu 3M from an Indian counterpart, Manav Dhingra, to set up a partnership business called M/s. Tshomo Hiring.
Manav Dhingra is the Head of the Operations with the International Institute of Hospitality and Wellness Studies based in India.
The ACC report also states the former minister registered M/s. Tshomo Hiring in someone else's name, while he was the real owner. Such conduct, the commission says, was in conflict with his public position as a minister.
The report also stated that the former minister had deliberately made a false declaration with an attempt to conceal his asset, income, and liabilities in his asset declaration for the year 2017.
The ACC says the Director General, Sherab Tenzin, meanwhile, has accepted a financial assistance of close to Nu 600,000 from Manav Dhingra. The financial assistance, the ACC claims, was sought to help the setting up of his son's napkin paper making business.
The Director General is also alleged to have participated as a member of a tender committee in September 2016 where the IIWS was one of the winning bidders.
The ACC said the DG had failed to declare conflict of interest he had with Manav Dhingra while participating as a committee member.
The commission, in accordance with Section 131 of the Anti-Corruption Act of Bhutan 2011, appealed for restitution of the assets acquired through these corruption practices. The assets include an excavator and the napkin paper making machine.