2,840 primary age children out of school according to annual education statistics
Sonam Pem, Thimphu

Dec 6, 2018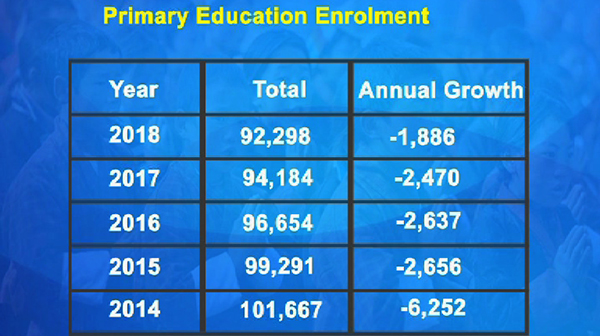 Going by the Annual Education Statistics 2018's primary net enrolment rate, about 2,840 primary age children are out of school or not enrolled in any forms of structured learning. It is an increase by about 1,800 primary age children in 2017.
Primary net enrolment rate is the total number of children between 6 and 12 years old in primary education expressed in percentage of the corresponding population in a given school year.
The children who are out of school or not enrolled include children in remote and hard to reach areas where they have to walk a longer distance to travel to school, children of nomadic communities and migrant populations.
It also includes children with learning disabilities whose special learning needs are currently not catered to and those who have dropped out.
Nonetheless, the report states that the reasons for out of school children may need to be further reconfirmed with an in-depth study.
As of 2018, there are nearly 92,300 primary students enrolled in primary and secondary schools. It is a decrease by 1,886 primary students enrolled in 2017.
This trend has been observed at primary levels over the last six years as per the report. And the decrease is due to the stabilization of primary school enrolment as a result of the establishment of extended classrooms since 2009.
The other reason cited is the decline in school going age population which has been visible for the last 12 years. This decline is seen as a positive development as per the report. However, pre-primary enrolment in 2018 increased by 432 students in 2017.
Meanwhile, enrolment in classes seven to ten has been growing annually.