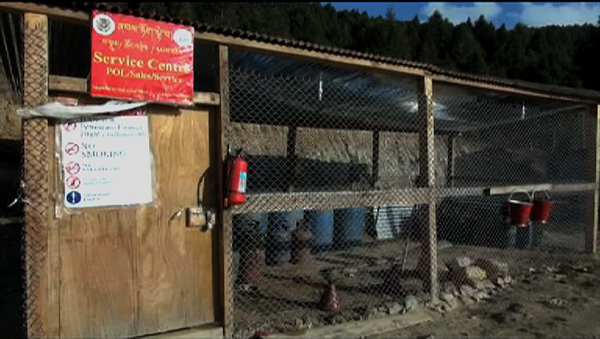 The locals are unhappy with the unreliable services provided by the Petroleum Oil and Lubricants (POL) Service Centre of Ura in Bumthang
The POL service centre opened in July this year came as a relief to the residents who had to earlier travel about 50 kilometres to Chamkhar town to refuel their cars and get filled gas cylinders.
However, the centre remained without stocks for more than 20 days causing inconvenience to the locals.
"People who come to refuel their cars go back disappointed. Likewise, the locals were not able to operate a chainsaw with fuel shortage," Thinley Dorji,  a resident, said.
Without fuel, it also affected the east-west travellers. Some of them coming from Thimphu do not go to Chamkhar to refuel their cars and come straight to Ura via Ura-Nangar bypass relying on the POL service centre.
"Some of them even come looking for fuel from car owners here," Tshewang Jigme, a resident, said.
According to the Bumthang POL's manager, the lapses were caused due to handing-taking over procedures of management and finances of the POL service centre project to the new government.
Meanwhile, 1,200 litres of fuel and few LPG cylinders arrived at the centre on Tuesday (November 27). There are more than 40 such POL Service Centers across the country.