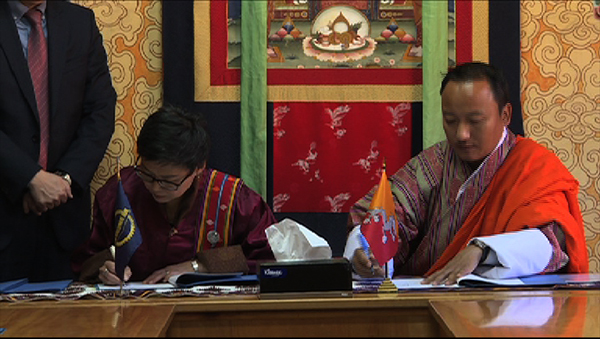 The Royal Government of Bhutan and Asian Development Bank (ABD) signed US$ 35 M grant agreements today.
Of the total grant, US$ 20 M will be used for health sector development program to improve its equitable access, enhancing efficiency and sustainability of the health system. The health ministry will implement the project over a period of five years (2018-2022)
The grant of US$ 15 M will be used for Skills Training and Education Pathways Upgradation Project (STEP-UP). The project will support the government efforts towards expanding and upgrading technical and vocational (TVET) system.
The labour and education ministries will implement the project in the next seven years (2018-2025)