Students of Nganglam CS want common forums to be held at schools
Thinley Dorji, Pema Gatshel

Oct 13, 2018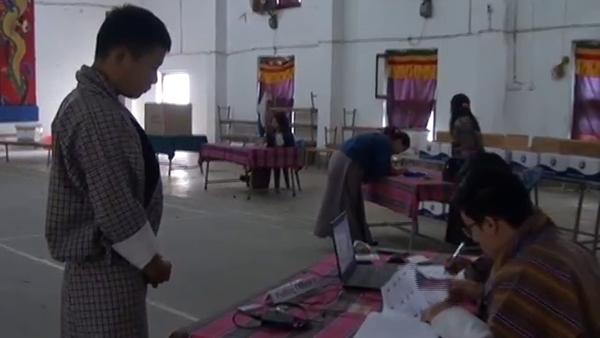 Most students of Nganglam Central School (CS) in Pema Gatshel are content to have voted for the first time at Postal Ballot Facilitation Booth for the general round of the National Assembly (NA) election.
However, they say they couldn't make informed decision to vote for the candidate of their choice.
This is because these millennial voters didn't get the chance to watch LIVE public debates of candidates representing Druk Nyamrup Tshogpa (DNT) and Druk Phuensum Tshogpa (DPT).
They neither got an opportunity to attend common forums. All they knew about the candidates or parties were through the internet.
"I was excited about going to vote for the first time. Yes I voted also but without having profound knowledge about the candidates or the parties. I hope parties would come to schools and present their manifesto in future," said one of the students, Khentsi Zangpo.
Like him, others were on similar page.
"We knew about candidates and parties through internet. But to have a clearer picture, I felt they could have come to schools and spoke about pledges. This would have determined us to vote for the best candidate," added another student, Sonam Dorji.
Of the total 2490 registered voters, 2137 voters voted at three postal ballot facilitation booths in the dzongkhag.