Hundreds take part in Indo-Bhutan walk in Samtse
Damcho Zam, Samtse

Oct 2, 2018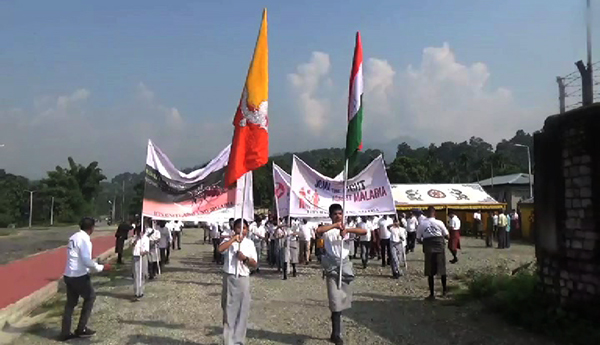 Hundreds of people, including Bhutanese in Samtse and people from across the border, took part in a walk today to commemorate 50 years of diplomatic relations between Bhutan and India.
The six-kilometre walk was organized coinciding with the 150th birth anniversary of Mahatma Gandhi, an Indian activist who was the leader of the Indian Independence Movement against the British Rule.
The two-hour walk began at 8:30 am.
Samtse district and health officials, the members of India Bhutan Friendship Association, and Indian officials and people took part in the walk.
As part of the celebration, a free medical check-up and an advocacy program for malaria, dengue and rabies were also organized for the Indians living across the border.
They were provided with free mosquito nets by the Samtse General Hospital.
The event concluded with a cultural show by the students of the two countries.
Similar programs were also conducted in Phuentshogpelri Gewog and Tashichhoeling Dungkhag.