Lack of experience cost Bhutanese U-18 team its opening match:Head Coach  
Passang Dorji, Thimphu

Sep 29, 2018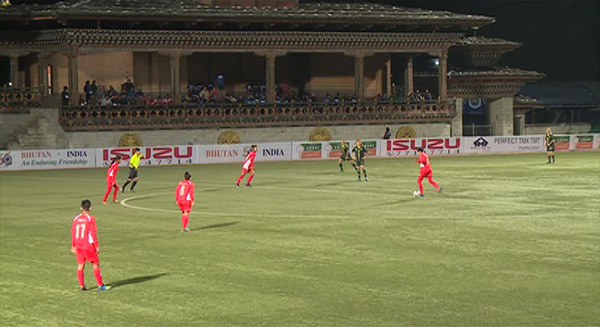 The Bhutanese girls were left disappointed after losing their first game 4-0 to India in the opening match of the SAFF U-18 women's championship yesterday.  
In order to stay in the competition, Bhutan will now have to win their next match against the Maldives which will be played tomorrow.
Starting from the initial moments of the game, the Indian team looked impressive and dominant as they eyed to open the scoreline early.
However, the Bhutanese defence stood tall and kept it all square until the deadlock was finally broken in the 35th minute of the first half.
The other remaining three goals came in the later part of the second half.
Disappointed with the result, the Bhutanese Head Coach, Sung Jae Lee now awaits for a better result ahead of their first encounter with the Maldives, tomorrow.
"I am little disappointed with myself. The girls were a little bit nervous to play. Most of them do not have experiences to play for a big match. But they did their best for themselves as they are still young."
Meanwhile, in the second match played yesterday, the Pakistani team suffered a crushing defeat 12-0 in the hands of the Nepalese girls.
With the win, Nepal team booked the top spot in Group B with three points. And in Group A, team India stands at the top currently with three points and a game in a hand.
Six South Asian nations are taking part in the first edition of the SAFF U-18 women's championship.