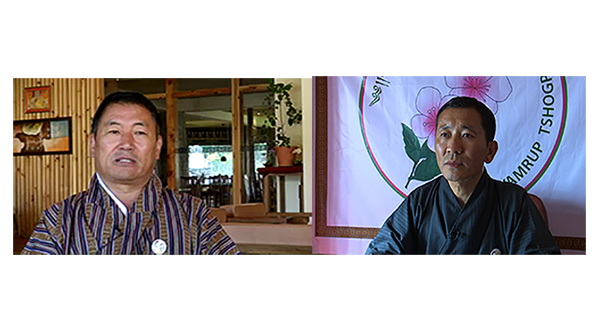 The Druk Nyamrup Tshogpa (DNT) and the Druk Phuensum Tshogpa (DPT) are through to the general round of the third parliamentary national assembly election scheduled on October 18.
With a total of 92,722 votes, DNT led the primary round polls yesterday, while DPT followed closely with 90,020 votes.
The People's Democratic Party (PDP) secured 79,883 votes followed by Bhutan Kuen-Nyam Party (BKP) with 28,473 votes.
The Chief Election Commissioner (CEC) of the Election Commission of Bhutan (ECB) formally declared the results of the polls this morning.
The DNT also received the highest postal ballots at 37556, while 55166 were EVM votes.
The DPT had received 36912 postal and 53108 EVM votes.
The PDP secured the highest EVM votes at 56180. As for postal votes, the party received 23703.
The BKP secured 10409 postal and EVM 18064 votes.
ECB says the two winning parties- DNT and DPT- will now have to formally nominate their candidates to contest the general election.
The candidate nomination period begins from tomorrow and ends on September 21.