Week-long exhibition opens in Thimphu
Passang Dorji, Thimphu

Oct 31, 2017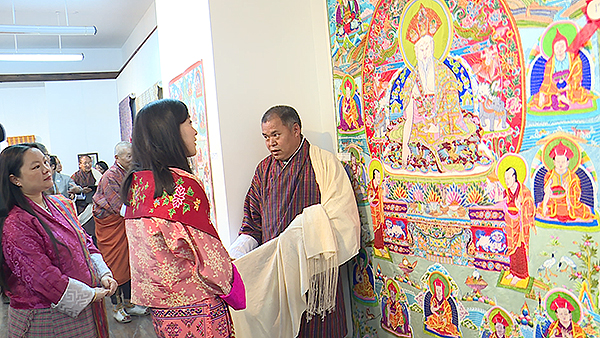 A week-long exhibition opened in the capital displaying the winning entries of this year's National Design and Art Competition. Her Royal Highness Princess Eeuphelma Choden Wangchuck graced the inaugural this morning.
Among the art work on display is one by Passang Dema. It is a poem in Braille. The best in the contemporary arts category of the competition, her work can be seen as well as felt.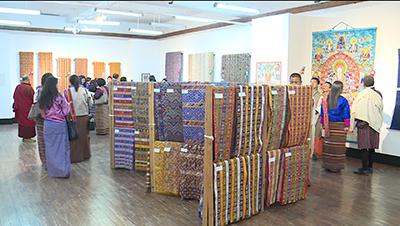 "Suddenly I got the idea of Braille and then I thought it is going to be a cool idea so that I can take this painting and art work experience to the next level," said Passang.
Similarly, Tshewang Tenzin, with his painting of Dilgo Khyentse Rinpoche won the competition in traditional painting category. It took him 6 months to complete the piece.
"I would also like to thank the Royal Textile Academy for providing us with such platforms to showcase our talents," said Tshewang.
The two categories of Contemporary and Traditional Arts are new to this competition, which had only three categories so far.
"We decided that we should try and expand and include all the form of arts. So as to provide a platform for all talented artists that we have and also to give them due recognition," said Rinzin O. Dorji, the Executive Director of Royal Textile Academy.
The winners received cash prizes and certificates. Over 200 participants from all parts of the country took part in the competition.