Rare eagle species spotted injured in Punakha
Sonam Pem, Thimphu

Jan 31, 2017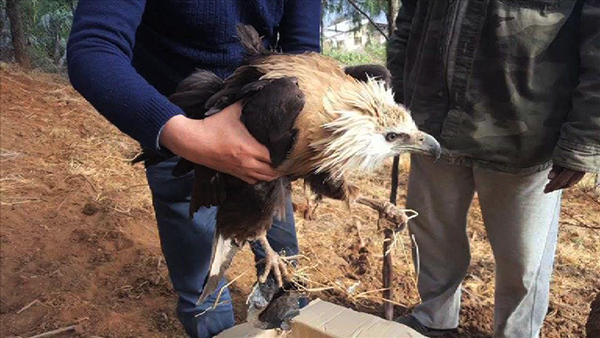 A rare Eagle species known as the Palla's Fish Eagle was spotted injured in Punakha recently.
The eagle, with its left wing broken was found lying on the sand near the river.
Forestry officials said the eagle is recovering after it received treatment.
They said it is difficult to confirm the cause of the injury.
Pallas Fish Eagle is classified as Vulnerable in International Union for Conservation of Nature Red list category due to its small population.
It is believed that there are only 2,500 species in its range countries including Bhutan.