Tourist guides sensitised on GNH
Sonam Pem, Thimphu

Jan 31, 2017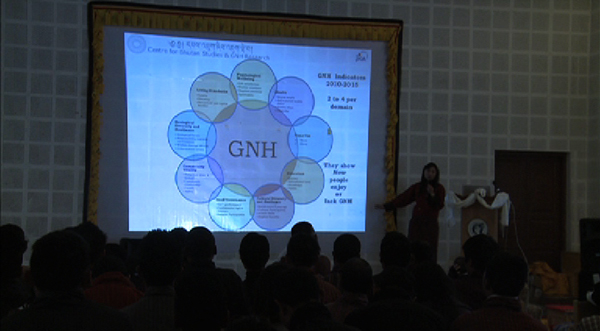 Besides Buddhism, culture and environment, one of the main attractions that inspire tourists to visit Bhutan is to gain an understanding on Gross National Happiness (GNH).
Therefore, it has become increasingly important for tourist guides to be sensitised on this development philosophy to foster accurate information.
So towards this, a daylong introductory course on GNH was organised in the capital on January 29.
The Workshop Coordinator from Centre for Bhutan Studies, Tshoki Zangmo said a lot of tourists are now interested in GNH according to one of the tourism monitor reports published by Tourism Council of Bhutan (TCB) and also based on observation.
With increasing number of tourist guides in the country, the workshop aims to equip guides to avoid misinformation.
"Now when the tourists come with different questions, after attending the workshop here I will be able to answer some of their questions but not all since GNH is a very vast subject," said a tour guide, Arya Dewa.
The Centre for Bhutan Studies and Gross National Happiness Research organised the workshop.
Some one hundred tourist guides attended the programme.