Bhutan's GDP increases by Nu 13 B
Passang, Thimphu

Jan 31, 2017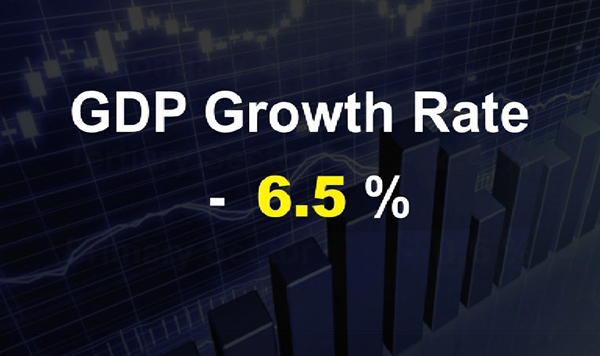 Bhutan's Gross Domestic Product (GDP) has increased by Nu 13 B from Nu 119 B in 2014 to Nu 132 B in 2015.
The growth was driven particularly by the construction and the electricity sector according to Royal Monetary Authority's report 2016.
GDP is the quantitative measure of the nation's economic activity.
Amongst the 12 sectors, construction sector is the highest contributor to the GDP.
It contributed 1.48 percent to the total GDP growth rate of 6.5 percent followed by Electricity and water supply sector at 1.27 percent.
"Because of the mega hydro power projects that are in pipeline and its ongoing projects, most of the growth contribution came from this hydro power project constructions and the other sector that has contributed to the growth of GDP is our electricity. That is basically because of power plants and power generations," said the Statistical Officer of the National Statistics Bureau, Sonam Lhendup.
In general, the secondary or the industry sector contributed 3.5 percent, while the service or the tertiary sector added 2.4 percents to the current GDP growth rate.
The primary or agriculture sector is the least GDP contributor with only 0.6 percent.
Bhutan recorded a steady rise in the GDP growth rate, after its economic slowdown in 2013.