Salang Tendrel for Namgyal Khangzang chorten construction held
Phub Gyem, Thimphu

Jan 30, 2017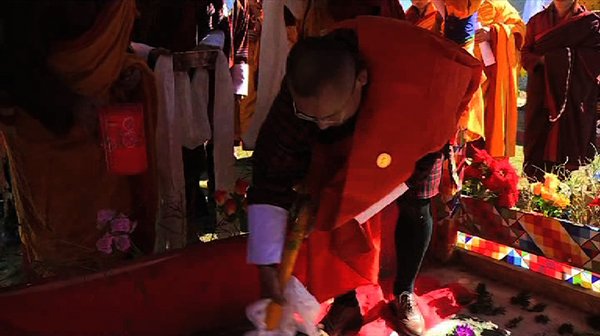 To commemorate the first birth anniversary of His Royal Highness The Gyalsey, Haa dzongkhag is constructing a Namgyal Khangzang chorten at Samar Gewog. Prime Minister Tshering Tobgay graced the ground breaking ceremony for the construction of the chorten, yesterday.
The chorten will be built at Tergola pass which is at an elevation of over 3800 meters above sea level, en-route to Samtse.
According to Dzongda Kinzang Dorji, the idea of constructing such chorten is also in line with some spiritual prophecy.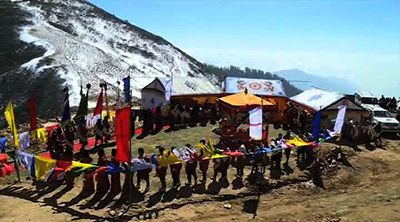 "Tergola means the door to the treasure house. And if you look at it, this is the door to the treasure house because from here we are crossing it to Sombekha. Now Sombekha if you translate, it is hidden land of Baeyuel. So this is a very significant pass here and also because this the first birth anniversary of HRH The Gyalsey," said the Dzongda.
Haa Dzongkhag Tshogdu Chairperson, Thinley said the construction will also open routes to some spiritual sites in Gakiling gewog.
"This year also marks Guru Rinpochhe's birth year and we have an opening of route to one of Guru Rinpochhe's sacred sites towards the end of February. And since people have to travel through this pass, having a chorten here will keep them safe," the chairperson added.
The construction of the chorten is expected to be complete by December this year.