Bhutan aiming elimination of Malaria
Sangay Chezom, Thimphu

Dec 29, 2016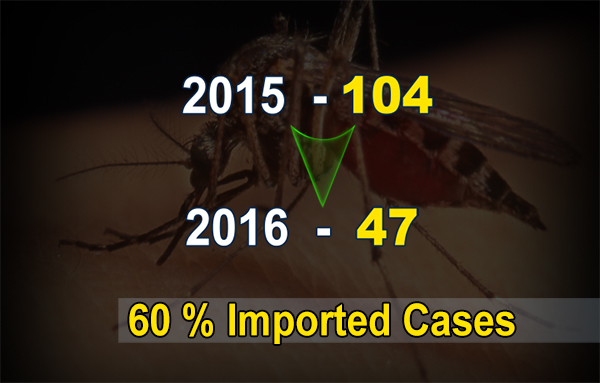 By 2018, Bhutan will have no local transmission of Malaria in the country. The officials from Vector-Borne Disease Control Programme under Department Of Public Health are working on eliminating Malaria from the country.
Malaria is a mosquito borne disease which starts with fever and sometimes leads to death.
However, Bhutan has not seen a single death since 2013.
The number of Malaria cases in the country has been decreasing.
From 104 in 2015, it has come down to 47, this year.
But, nearly 60 percent of the cases every year are imported from the border areas.
According to the officials, strengthening cross border measures will be required to advance Malaria elimination in the country.
"We have reduced Malaria cases tremendously. This year there were only 17 indigenous cases among our Bhutanese. And maybe by next year we would have reduced it to half of that," said Vector-Borne Disease Control Programme's Chief Programme Officer under health ministry, Rinzin Namgay.
He said they would want to collaborate with India to eliminate the disease.
"So far there has been no collaboration with India. And cases coming in are from border areas. We have talked with India," added Rinzin.
The officials said the government should prioritise sustaining control and preventive measures and community should be mindful of malaria to avoid reintroduction of the disease.
The country is targeting to receive WHO Malaria free-certification by 2020.