NA passes revised Agreement on Trade, Commerce, and Transit
Passang, Thimphu

Nov 30, 2016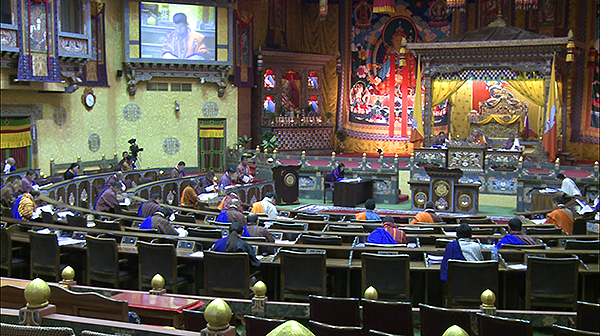 The National Assembly passed the revised Agreement on Trade, Commerce, and Transit between Bhutan and India, today.
The agreement is the provision for free trade between the two countries and Bhutan's transit right for its trade with third countries.
Bhutan had proposed five additional entry/exit points.
"Previously, we only had 16 entry/exit points, but now we have proposed five new in the agreement. This is to promote trade with other countries with the current ongoing trend of business," said the economic affairs minister, Lekey Dorji.
Nyishog-Saephu MP, Kuenga said since Bhutanese have to travel via India for businesses with other countries, the agreement is important for Bhutan.
"The agreement has a statement which allows us to do trade freely with any restrictions and is the most benefiting for business person," said Lamgong-Wangchang MP, Khandu Wagchuk.
The new entry/exit points are Dallu and Gasupara, a road route for export and import of Bhutanese cargo from and to Bangladesh.
Loksan in Dandum, Samtse, Kulkuli in Lamoi Dzingkha, and Nagarkata in Tashichhoeling, Samtse.
The revised agreement will be further deliberated in the National Council.