Three-day prayer ceremony concludes in Trashigang
Mar 30, 2015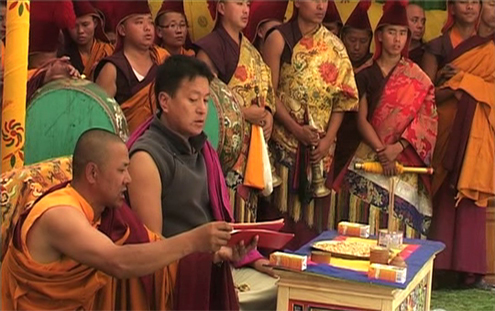 His Eminence Dungsey Garab Rinpoche presided over a three-day longevity prayer for His Majesty the Fourth Druk Gyalpo in Trashigang. The prayer ceremony concluded yesterday.
The prayers included Dolma Yudok, the reverse battle Puja to remove obstacles and Chimeth Sokthik, the prayers to God of longevity
The prayers were performed at Yesel Choling Dratshang in Rangjung.
Radhi, Songphu, Bidung and Phongmey Gewogs also performed the same Kurim simultaneously dedicating it to His Majesty the Fourth Druk Gyalpo.