Queen Mother graces international conference in Gaeddu
Mar 28, 2015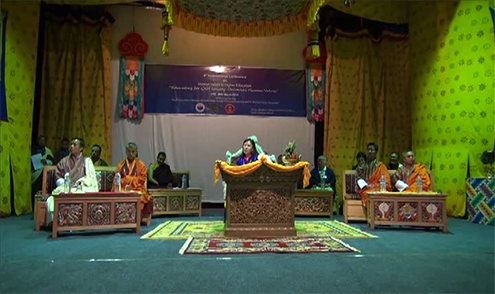 Her Majesty the Queen Mother Dorji Wangmo Wangchuck graced the opening of the forth-International Conference on Human Values in Higher Education in Gaeddu, yesterday.
The theme this year is Educating for a Gross National Happiness Society: Universal Human Values.
The conference saw participation from over five countries. Educators came together with the common goal of including human values in higher education. It was also pointed out that all colleges under the Royal University of Bhutan have courses on human value.
It was also announced that the Punjab Technical University will be giving scholarships in higher studies of Human Values to five Bhutanese students.
During the course of the conference, numerous panel discussions will be held. Topics will include Society and Education, implementing universal human values at Universities and also orienting higher education for balanced societal development.
Her Majesty the Queen Mother, Dorji Wangmo Wangchuck also launched a book titled: Re-focusing, Education for GNH, Embracing Heaven on Earth.
The conference will end tomorrow.