Farmers of Khangma growing onions on a large scale- Pema Gatshel
May 11, 2021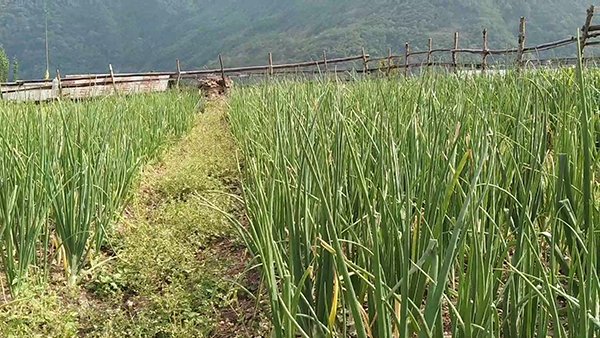 Farmers in Khangma chiwog of Yurung Gewog in Pema Gatshel are growing onions on a large scale. They started growing it in mass last year when the country saw a shortage of onions amid the pandemic.
Almost every household in Khangma grows onion today. The crop earned the farmers a good income last year. "I sold it for Nu 40 per kilogram within the village and at Nu 45 per kilogram to the outsider. I would have earned around Nu 8000 excluding the amount I earned by selling to people within the village," said Wangchuk.
"It is the second year we are cultivating onions. We are hopeful of a better yield for now. I could earn some cash in the previous year and hoping I can earn better this year," added Khangma Tshogpa Sangay Wangchuk.
The district agriculture sector is supporting the farmers by providing seeds free of cost. The office also constructed a shed for curing onions and plans to provide two more in the current financial year.
"We have a shed at lower Khangma to cure onion. We are taught how to dry and store the onions," said Sangay Wangchuk.
"We have requested for a shed. It is important as onions decay while we store them in one place. So, we have requested for shed and they agreed to provide us," added Wangchuk.
Farmers wish to continue growing onions on a larger scale if they are provided sheds for curing onions as promised.
The farmers expect to harvest around two bolero pick-up truckloads of onions this time which is almost double of what they produced last year. Currently, they sell the harvest within the village and to nearby schools.
Thinley Dorji