Home Minister submits resignation letter to the National Assembly Speaker
May 3, 2021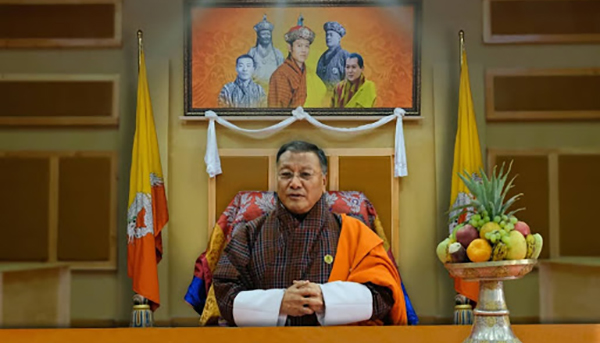 The Home Minister has submitted a resignation letter to the Speaker of the National Assembly, recently. According to the speaker, the cabinet will first follow the due process regarding Lyonpo's step-down from the minister's post. The Speaker said, the National Assembly will then follow the rules of procedure. As per sources, the cabinet will carry out the acceptance of the resignation this week.
According to the Rules of Procedure of the National Assembly of Bhutan, "A member who desires to resign his seat in the National Assembly shall intimate, in writing under his hand addressed to the Speaker his intention to resign his seat in the House." And "the resignation shall take effect and the seat of the member shall become vacant when the intimation is received by the Speaker."
Home Minister Sherub Gyeltshen is a Member of the Parliament from Monggar constituency in Monggar. Lyonpo was convicted of a false vehicle insurance claim by the Larger Bench of the High Court on March 18. Lyonpo has then appealed to the Supreme Court on March 29, and tendered his resignation to the Prime Minister a few days later.
Tshering Zam