Looming threat of another lockdown in Samdrup Jongkhar after a woman tests positive from community
May 3, 2021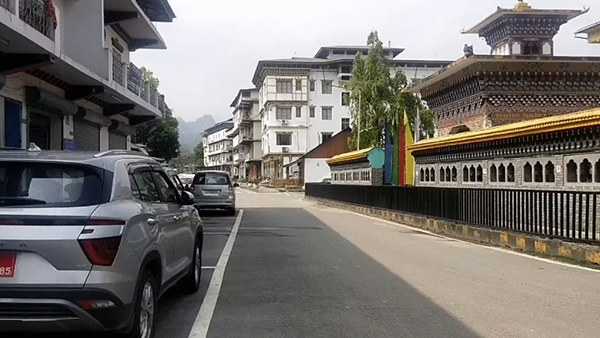 The Samdrup Jongkhar COVID-19 Taskforce is waiting for the test result of the primary contacts of the 36-year-old woman who tested positive for COVID-19 from the community earlier today in Samdrup Jongkhar. According to officials, the lockdown will depend on the test results which will be out by today.  
The woman resides in the Royal Bhutan Police colony in Samdrup Jongkhar. She visited Samdrup Jongkhar hospital after suffering from a breathing problem and back pain today morning at around 3:00 and tested positive for COVID-19. Health officials have traced more than 20 primary contacts and some 50 secondary contacts of the woman. They are all under quarantine.
The woman is serving as security personnel with the T-Bank and her husband is a policeman. According to sources, the woman has not gone to the office for more than a week since she was sick.
Both her daughter and husband tested negative for now, the daughter studies at Samdrup Jongkhar Middle Secondary School in class VII, and all the class VII students and teachers have been home quarantined.
Meanwhile, the restriction of movement in Ashikhar village was lifted yesterday. The movement in the village was restricted after a 30-year-old man clandestinely entered the village from the Bhutan-India border on 26 April. The man and his only primary contact, his mother, tested negative for COVID-19 yesterday. However, both are still in the quarantine facility.
Kinley Wangchuk, Samdrup Jongkhar