India sees world's highest single-day spike of COVID-19 cases
Aug 30, 2020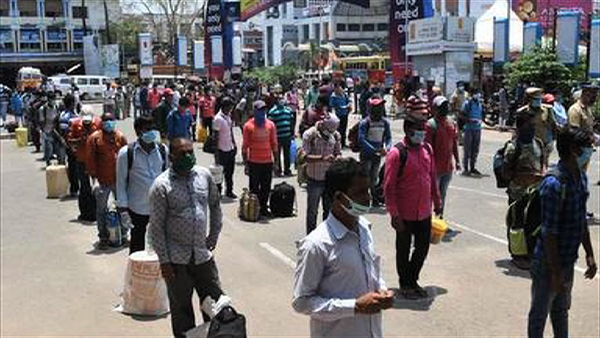 India recorded the world's highest single-day rise of COVID-19 cases in the past 24 hours with nearly 79, 000 new infections.  According to Johns Hopkins University's tally, the spike in new case surpassed the United States record of 77,638 new cases on July 17 shifting the epicentre to India.
India, home to 1.3 billion people, is already the world's third-most infected nation with more than 3.5 million cases, behind the US and Brazil. The Health and Family Welfare Ministry this morning also reported 948 deaths, taking total fatalities to almost 64,000.
Similarly, the cases are soaring in neighbouring states. West Bengal saw some 3,000 new cases and 53 deaths in the last 24 hours. The state currently has almost 26,000 active cases.  However, the state is seeing an increasing number of people recovering from COVID-19. Almost 127,000 have recovered.
And in Assam, 2,500 new cases were recorded in the last 24 hours taking the total number to 103,000.  The state saw more than 82,000 people recovering from the disease although 289 fatalities were recorded so far.
Despite the surging cases and deaths, the Indian government yesterday eased Coronavirus restrictions to lessen the economic distress after millions lost jobs since the nationwide restriction was first imposed in March. The country is reopening its subway network and allowing sports and religious events from next month.
Meanwhile, Coronavirus has infected around 25 million people across the world. According to a tally by Johns Hopkins University, since mid-July, one million additional cases were recorded every four days.
842,000 people have lost their lives to Coronavirus so far. However, almost 16.5 million have recovered from the infection.
Sangay Chezom