Number of people dealing with anxiety and depression on the rise during the lockdown
Aug 30, 2020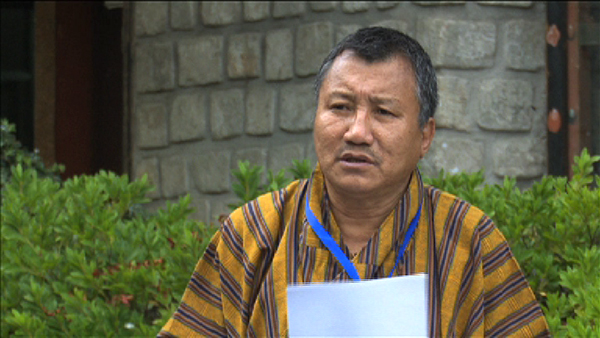 Anxiety and depression were the common mental health issues that the National Mental Health Response Team in Thimphu dealt with. The team saw a drastic increase in callers seeking help related to mental health issues after the government announced a nationwide lockdown on 11th August.  Under the Royal Command of His Majesty The King, the team was established at the end of March to provide psychological support for those affected by the COVID-19 pandemic.
The team leader, Dr Chencho Dorji said they have been receiving an increasing number of calls from people dealing with anxiety and depression at this time:
"Obviously it is anxiety, as it is the most common mental disorder that we have even in normal times. So, we have depression and all types of anxieties as the common form of mental health issues these days. And these are more challenging to deal with as we need both medication and therapy."
It doesn't end here. People are also struggling to cope with alcohol and drug withdrawals, violence, grief and loss, stigma and self-harm, and suicide threats.
"The good thing is that the hospital here in Thimphu has started online counselling and it has been quite good. And except for emergency cases, where a person needs to be physically going to the hospital, we have cut off a lot of travel because of the lockdown. So, we are referring some of the cases to those online consultations. The doctor there will decide what sort of medications they require. So we are just facilitating," Dr Chencho Dorji said.
From over 500 calls so far, more than 300 calls were related to mental health issues recorded since the lockdown. And most of them were from the quarantine and isolation facilities. But the hotline numbers were also misused.
"It is very challenging because a lot of people are calling us for irrelevant matters. They just see a number and don't read what it is for. So we are wasting a lot of time receiving unnecessary calls and this takes away the time for those people who are genuinely in need of the services," he added.
The team also revealed that most of the individuals calling for mental health services were aged between 19 and 29.  The team has counsellors and volunteers in all 20 districts and Thromdes to help people deal with the impacts of lockdown on mental health.
Passang Dorji